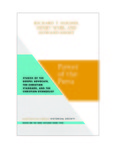 Files
Description
Based on the 1986 Reed Lectures, Power of the Press illustrates the important role that the Gospel Advocate, the Christian Standard, and the Christian-Evangelist played in shaping the identity of all three streams of the Stone-Campbell Movement in the nineteenth and early twentieth century. The essays also offer explanations as to why publishing offered such remarkable influence in this period.
Library of Congress Subject Headings
Restoration movement (Christianity)--Periodicals.
Publisher
Disciples of Christ Historical Society
Disciplines
History of Christianity
Recommended Citation
Hughes, Richard T.; Webb, Henry E.; and Short, Howard E., "Power of the Press: Studies of the Gospel Advocate, The Christian Standard, and the Christian-Evangelist" (1986). ACU Brown Library Monograph Series. .
https://digitalcommons.acu.edu/acu_library_books/25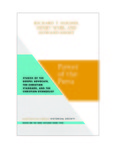 Included in
COinS