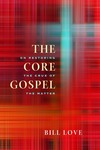 Files
Description
This book offers summaries of preaching from generations of ministers within the Stone-Campbell tradition and Churches of Christ more specifically. The Core Gospel is divided into three sections: Part One: The Core Gospel in the New Testament; Part Two: Our Restoration Proclamation of the Core Gospel; Part Three: Current Preaching of the Core Gospel (in the 1990s). This book offers one-of-a-kind synopses of preachers and preaching, and is an important source of data on religious life through more than five generations of Christians.
Library of Congress Subject Headings
Restoration movement (Christianity), Churches of Christ--History.
Publisher
Abilene Christian University Press
Disciplines
Christian Denominations and Sects | History of Christianity | Religious Thought, Theology and Philosophy of Religion
Recommended Citation
Love, Bill, "The Core Gospel: On Restoring the Crux of the Matter" (1992). ACU Brown Library Monograph Series. .
https://digitalcommons.acu.edu/acu_library_books/7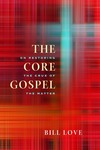 COinS