Preview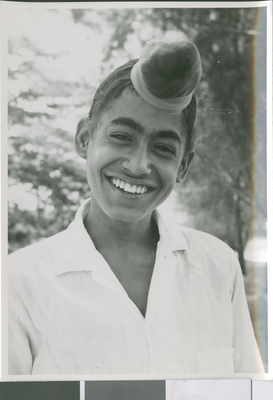 Description
"Arjan Singh. He was a Sikh and still has his hair long. This is probably because he hasn't told his family that he has become a Christian. Arjan was baptized some time ago and after a while stopped coming to church at all. Now he has started attending again part of the time. He is going through a bad stage in his life and kind of wants to be a tough guy and runs around with some bad characters once in a while. Really he's very shy and quiet so he's having a hard time growing up." Arjan Singh, a Sikh-Christian who joined the Church of Christ in the Malaysian state of Penang, planted by Kenneth Sinclair, American missionary from Churches of Christ.
Image Format
photographic print
Resides In
Jimmie Lovell Papers, Center for Restoration Studies, Milliken Special Collections, Abilene Christian University, Abilene, Texas.
Creative Commons License


This work is licensed under a Creative Commons Attribution-Share Alike 4.0 License.