Title
Preview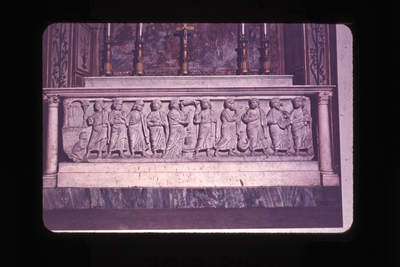 Description
Rome. St. peter in Chains. Sarcophagus of Maccabeas. Deichman #775. End of 4 cent. II.18.9 [Reverse] Fountain - on r. is young Xp. l - Samaritan woman. L - Multipl. of bread. Lazarus - Xp with scroll. On rt. - Commission of Peter. Cock between two. Keys to Peter.
Creative Commons License


This work is licensed under a Creative Commons Attribution-Share Alike 4.0 License.