Title
Preview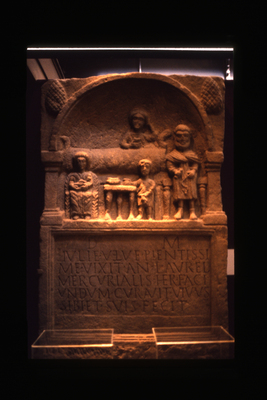 Description
"To the spirits of the departed + of Julia Velva: She lived most dutifully 50 yrs. Aurelis Mercurialis, her heir, had this set up + his lifetime made this for himself + his family. England. yorkshire Mus. She reclines with wine cup. Aurelius holds scroll. Girl - bird. boy -jug.
Creative Commons License


This work is licensed under a Creative Commons Attribution-Share Alike 4.0 License.