Title
Preview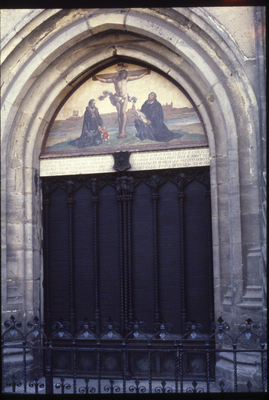 Description
Wittenberg Thesis door of Castle. original wood door burned in 1760. 7yrs. War. Tympanum shows Luther + Bible, Melchanthon + Augs. Conf. with Wittenberg behind. Fred. wise + his bro. Jno. Steadfast above door. Both died in Rom. Ch.
Creative Commons License


This work is licensed under a Creative Commons Attribution-Share Alike 4.0 License.