Preview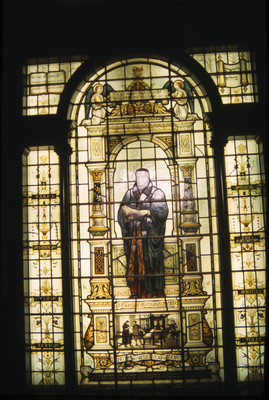 Description
Heb. - Gen 1:1. Lk. - Jno 1:1. Men spake from God being moved by H.S. Everyman in his own lang. the word of God grew + multiplied. Wm. Tyndale window. Hertford College, Oxford. Chapel [Reverse] Jerome. Cyril + Methodius. Luther. Eliot. To the glory of God + in grateful acknowledgement of his blessing upon the centenary of the B[?] + For Bible Soc. 1807-1904. Carey [?] martyr Moffati. Gift of William son Lampbough 1911.
Creative Commons License


This work is licensed under a Creative Commons Attribution-Share Alike 4.0 License.