Title
Preview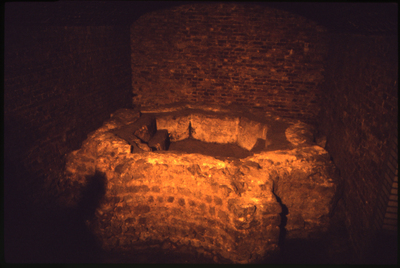 Description
Koln - baptistery Pool. 8 sided. Curved inside on outside. 2 steps down on 2 sides (N + S) (Enter bldg. too from No.+So.) Acc. to guide, 2nd 1/2 of 6 cent. Not in use in Carol. times.
Creative Commons License


This work is licensed under a Creative Commons Attribution-Share Alike 4.0 License.