Preview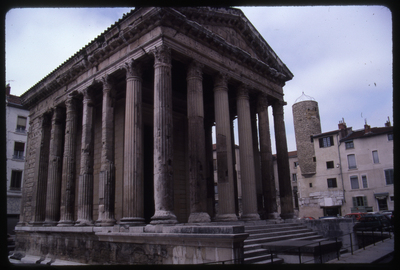 Description
Vienne - Temple of Augustus + Livia. 23.85m x 14.25m x 17.30 high. Back part is oldest. First dedicated to "Rome + Aug" then to Aug. + Livia. First structure damaged by fire was repaired by Augustus. France.
Creative Commons License


This work is licensed under a Creative Commons Attribution-Share Alike 4.0 License.