Title
Preview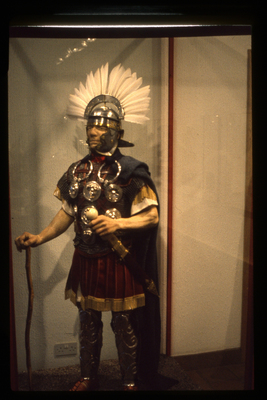 Description
model of centurion of late 1st century. centurion had mail shirt instead of plate armor. Greaves + helmet are sign of rank. sword on left + dagger on right - opposite of legionary soldier. Vine stitch. Caerleon Rom. Legionary. Mus. Britain.
Creative Commons License


This work is licensed under a Creative Commons Attribution-Share Alike 4.0 License.