Title
Preview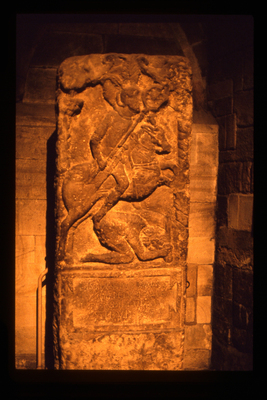 Description
1 cent - tombstone. - "D is Mantibus. Flavinius, a horse soldier of the cavalry by regiment of Petriana standard bearer of the troops of Candidus, 25 yrs of age, having served 7 yrs in the army is here laid."
Creative Commons License


This work is licensed under a Creative Commons Attribution-Share Alike 4.0 License.