Title
Preview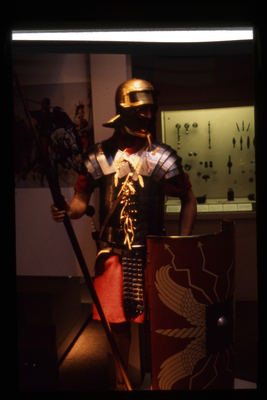 Description
Model of Rom. soldier - 1 cent. yorkshire Mus, England. Sword on shoulder belt, dagger at left waist, javelin, rectangular shield (legionary) heavy studded sandals, strip armor over tunic + knee breeches, helmet has neck guard + is padded with leather.
Creative Commons License


This work is licensed under a Creative Commons Attribution-Share Alike 4.0 License.