Preview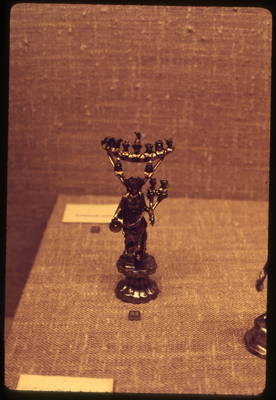 Description
B.M. silver #33. Tutelary goddess of a city (Messilia?) Cornucopia surmounted by Apollo + Artemis. on edge of wings are busts of Dioscuri. Wings support cresent shaped piece to which are attached 7 busts for the days of the week. Saturn, Sol, Luna, Mars, Mercury, Jupiter, Venus. 3rd cent.[?] XII.18.13 over [Reverse side] British Mus.
Creative Commons License


This work is licensed under a Creative Commons Attribution-Share Alike 4.0 License.