Title
Preview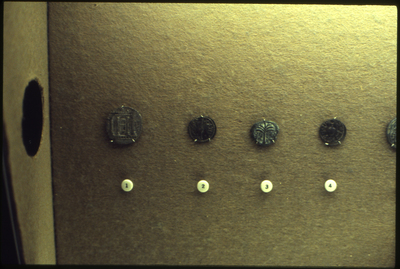 Description
Coins of second revolt (1) 133 - facade of Temple. "Shimeon" (2) Denarius. palm branch. "For the freedom of Jerus." (3) 132 Bronze palm "Elayer Priest" (4) Denarius. jug + palm. "Elayar Jew. Mus. N.Y.
Creative Commons License


This work is licensed under a Creative Commons Attribution-Share Alike 4.0 License.