Title
Preview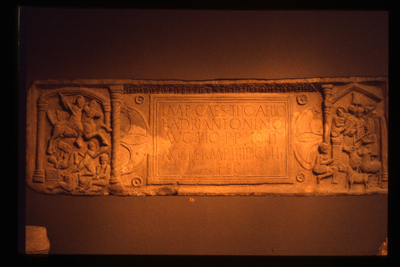 Description
Dedication slab from Antoninie wall - "For the Emperors Caesar Titus Aulius Hadrianus Antoninus Pius, father of his left Rom. conquest [?] [?] [?] country the 2nd legion Augustus built (this) for a distance of 4652 paces" (pace = 5 Rom. feet) AD 142-143. Nat'l Mus. of Ant., Edinburgh.
Creative Commons License


This work is licensed under a Creative Commons Attribution-Share Alike 4.0 License.