Title
Preview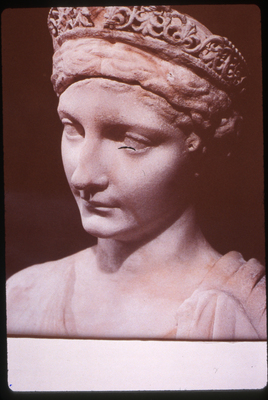 Description
Empress Antonia Minor. Marble c. AD 45. Italy. baia Castello Antonia (36 BC - AD 37) was daughter of Mark Antony + Aug's sister Octavia. married Drusas. Mother of Claudius. Statue modeled on Kore of Eleusis, a work of circle of Phidias.
Creative Commons License


This work is licensed under a Creative Commons Attribution-Share Alike 4.0 License.