Title
Preview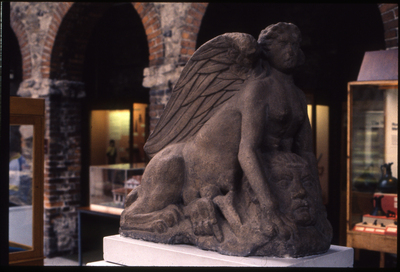 Description
Colchester Sphinx X AD200. Sphinx (1/2 woman + 1/2 feline) asso. with death in class. myth. Human limbs + bones on side. Bears in paws a human head (soul of deceased ?) being conveyed to nether world. Colchester Mus. England.
Creative Commons License

This work is licensed under a Creative Commons Attribution-Share Alike 4.0 License.