Title
Preview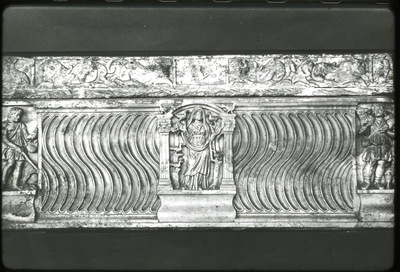 Description
Fisherman, orans, Good Shepherd. Villa della Lungara - ? over [Reverse] Sarcophagus. Rome - Mus. Terme. Deichmann 777. last qtr of 3 cent. (on left small side is the bapt in II.22.2. right - 3 rows of sheep. II.9.20. Reverse.
Creative Commons License


This work is licensed under a Creative Commons Attribution-Share Alike 4.0 License.