Title
Preview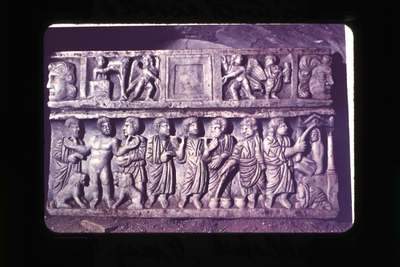 Description
Catacomb of Callistus. No.364 in Deichmann. Sarcophagus - 4 cent. (1st qtr) 1.17m x 0.79m (height) (over) [Reverse] Lid: noah. Genius tree. 2 genii. Young man with scroll + speaking gesture. Dan + Habbakuk. Orans. Cana. Lazarus. Xp has scroll each time.
Creative Commons License


This work is licensed under a Creative Commons Attribution-Share Alike 4.0 License.