Preview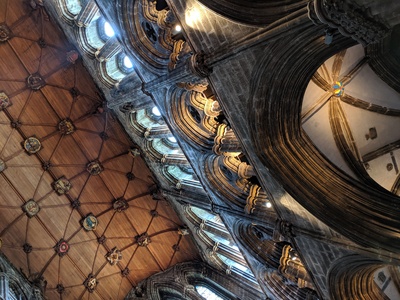 Date of Creation
7-11-2019
Library of Congress Subject Headings
Restoration movement (Christianity)--History|y19th century.
Encyclopedia Entry
Campbell, Alexander
Global History Chapter
1. Emergence of the Stone-Campbell Movement
Creative Commons License


This work is licensed under a Creative Commons Attribution-Noncommercial-No Derivative Works 4.0 License.
Source
Digital photograph on site
Description
The soaring space of the choir of Glasgow Cathedral is flooded with light and textured with design.
Comments
Use images from Glasgow and the University of Glasgow to develop cultural awareness of the social and intellectual environment Alexander Campbell experienced while attending the University 1808-1809.
Keywords
Alexander Campbell, Glasgow Cathedral, Scotland
COinS