Preview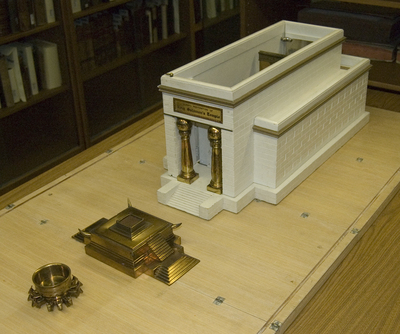 Source
John G. Alber created a scale model of Salomon's Temple in the 1930's and wrote a 68 page booklet that went through 5 editions. The final edition of the booklet was entitled: The Golden Temple of King Solomon and the Christian Institution.
Submitted by: John Mark Wade
Description
John G. Alber created the temple model in the 1930's to use as a teaching tool in the church and other organizations. His emphasis was to demonstrate the typological significance of Solomon's Temple for the church. The model was donated to the Helsabeck Archives of the Stone-Campbell Movement by Dr. Raymond L. Alber, John's son. Ray Alber was the Provost starting in 1967 and later the first Director of Development for Emmanuel School of Religion.