Preview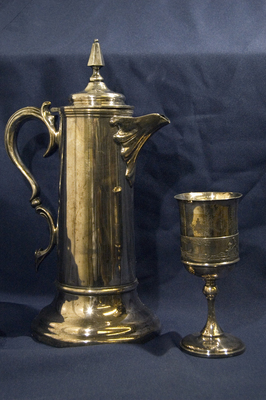 Source
An article by Clinton Holloway in Emmanuel's Envoy, November 1999.
Submitted by: Clinton J. Holloway
Description
The communion chalice was obtained by Alexander Campbell in 1847 on his trip to Scotland. The chalice remained in the Campbell family until Decima Campbell Barclay gave it to Dean E. Walker before her death in 1920.
The chalice was kept by the Walker family until Dr. Dorothy Keister Walker donated to the Helsabeck Archives of the Stone-Campbell Movement shortly before her death in 1999.