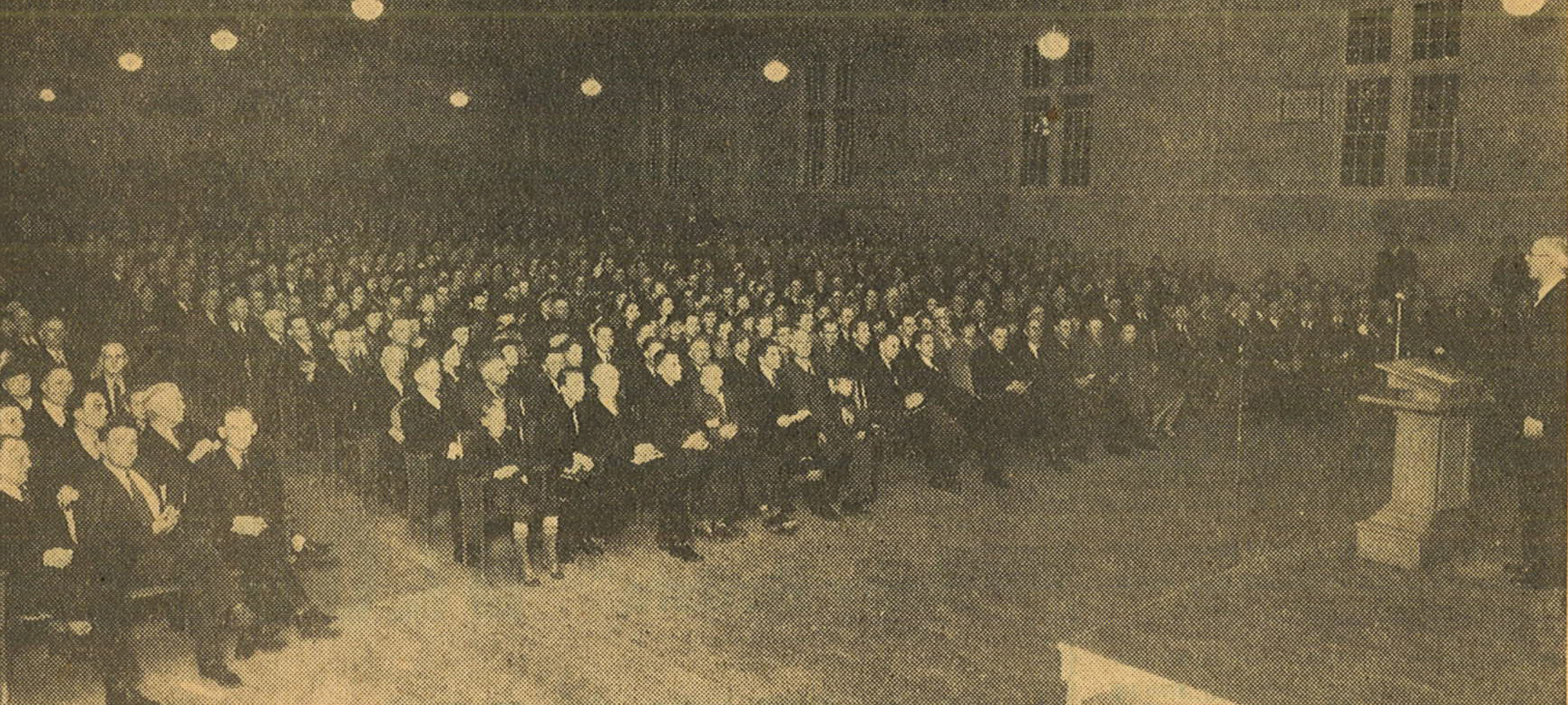 Begun in 1918, this annual program gathers thousands of attendees for lectures and workshops on religious topics connected with a biblical theme. Most often known simply as 'Lectureship' until 2008, Summit brings alumni and visitors to campus to engage in thoughtful reflection, critical inquiry, and sustained discussion of vital themes.
This collection contains three sets of materials: every extant audio recording of plenary theme speeches, individual classes or events; digitized programs for every event for which a program was published; and the full text of every lectureship book published from 1919-1992.
Taken as a whole, this set presents in remarkable breadth and depth the full array of the available record of an annual event described by historian William S. Banowsky as a "mirror of a movement."
Pictured above is the audience at the 1939 lectures in Sewell Auditorium.
Browse the Lectureship, Summit, and Ministry Events Collections:
Lectureship and Summit Audio Collection
Lectureship and Summit Programs