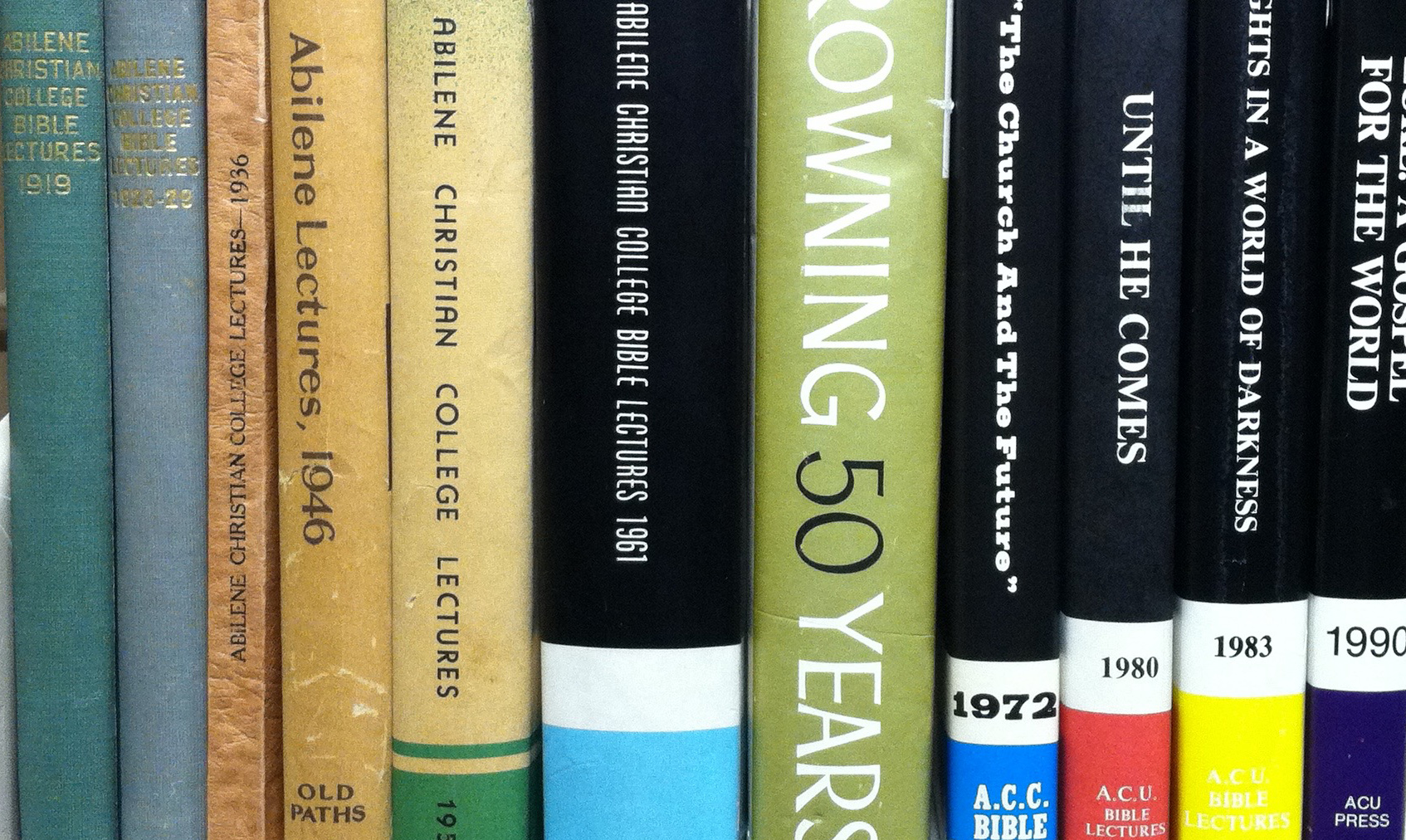 Abstract
Delivered in the Auditorium of Abilene Christian College, February, 1940, Abilene, Texas.
Published April, 1940
PRICE, $1.00
FIRM FOUNDATION PUBLISHING HOUSE
Austin, Texas.
Recommended Citation
Roberson, C. H.; West, W. B. Jr.; Lemmons, Reuel; Banister, John H.; Straiton, John; Starnes, Trine; Smith, R. D.; Willis, William S.; Mickey, Weslie; Waldrop, Forrest R.; Rose, Thomas D.; Reynolds, H. L.; Shepherd, F. B.; Showalter, G.H. P.; Furr, Edgar; Thompson, T. B.; Straiton, John; Pullias, A. C.; Foster, Otto; Southern, Paul; Howard, V. E.; Witt, Paul C.; Wise, Melvin J.; Kelcy, Raymond; and Cox, James F., "1940: Abilene Christian College Bible Lectures - Full Text" (1940). Lectureship Books. 10.
https://digitalcommons.acu.edu/sumlec_man/10
Creative Commons License


This work is licensed under a Creative Commons Attribution 4.0 License.