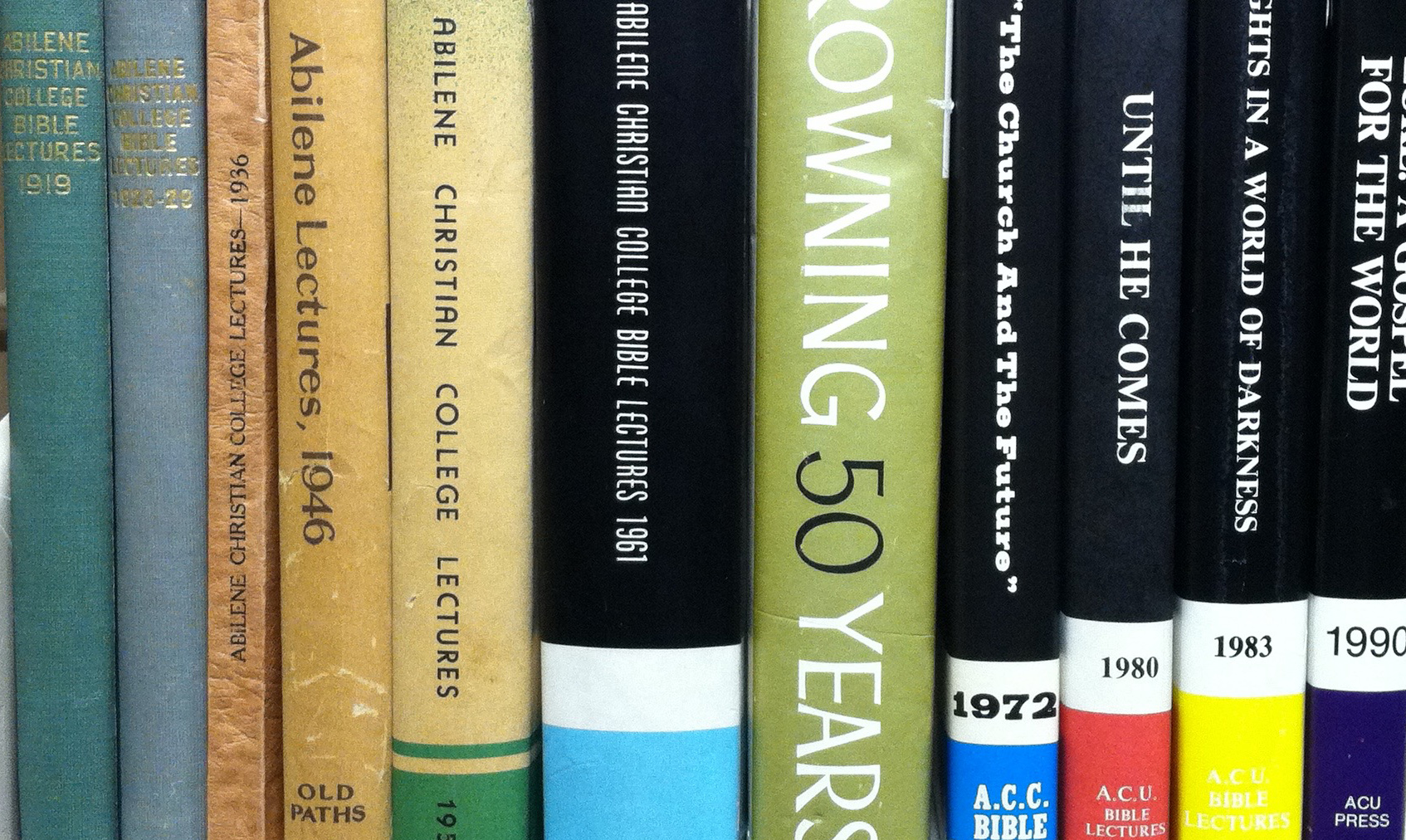 Abstract
Preface
The 1954 Abilene Christian College Lectureship was one of the best attended and most successful in the history of the school. Considerable interest was manifested in the timely theme, "Overcoming Dangerous Tendencies," and in the two special topics, "Ways and Means of Doing Mission Work," and "Caring For Widows and Orphans." The reports from the mission fields were highly stimulating, and all in all, the speeches were unusually high caliber. The Panel Discussions were also on timely subjects and well presented. They received a warm response, as did also the thirty classes that were conducted each day. These classes were taught by persons expert in their particular fields, and covered a wide range of interests to the faithful, working Christian. We at Abilene Christian College predict for this book of Lectures a wide and hearty reception, and believe that its reading will issue in profit to the individual and to the church at large.
J. D. Thomas
Lectureship Director
Recommended Citation
Banister, John H.; Dixon, H. A.; Stephenson, George H.; Southern, Paul; Lewis, Jack P.; Pack, Frank; Paden, Cline R.; Aikin, Owen; Wallace, Glenn L.; Hardin, John T.; Young, John G.; Walker, Richard; Rivas, Pedro R.; Diestelkamp, Leslie; Crenshaw, J. P.; Barber, H. L.; North, Ira; Rogers, Clifton; Eckstein, Stephen Jr.; Jackson, Hulen L.; Sanders, Eldon; Mullens, Leonard; Freeman, W. W.; Holland, Ben F.; Ribble, S. A.; Pullias, Athens Clay; Showalter, G.H. P.; Baxter, Batsell; Proctor, O. B.; Brownlow, Leroy; Thomas, J. D.; Page, Thomas Nelson; and Young, M. Norvel, "1954: Abilene Christian College Bible Lectures - Full Text" (1954). Lectureship Books. 21.
https://digitalcommons.acu.edu/sumlec_man/21
Creative Commons License


This work is licensed under a Creative Commons Attribution 4.0 License.