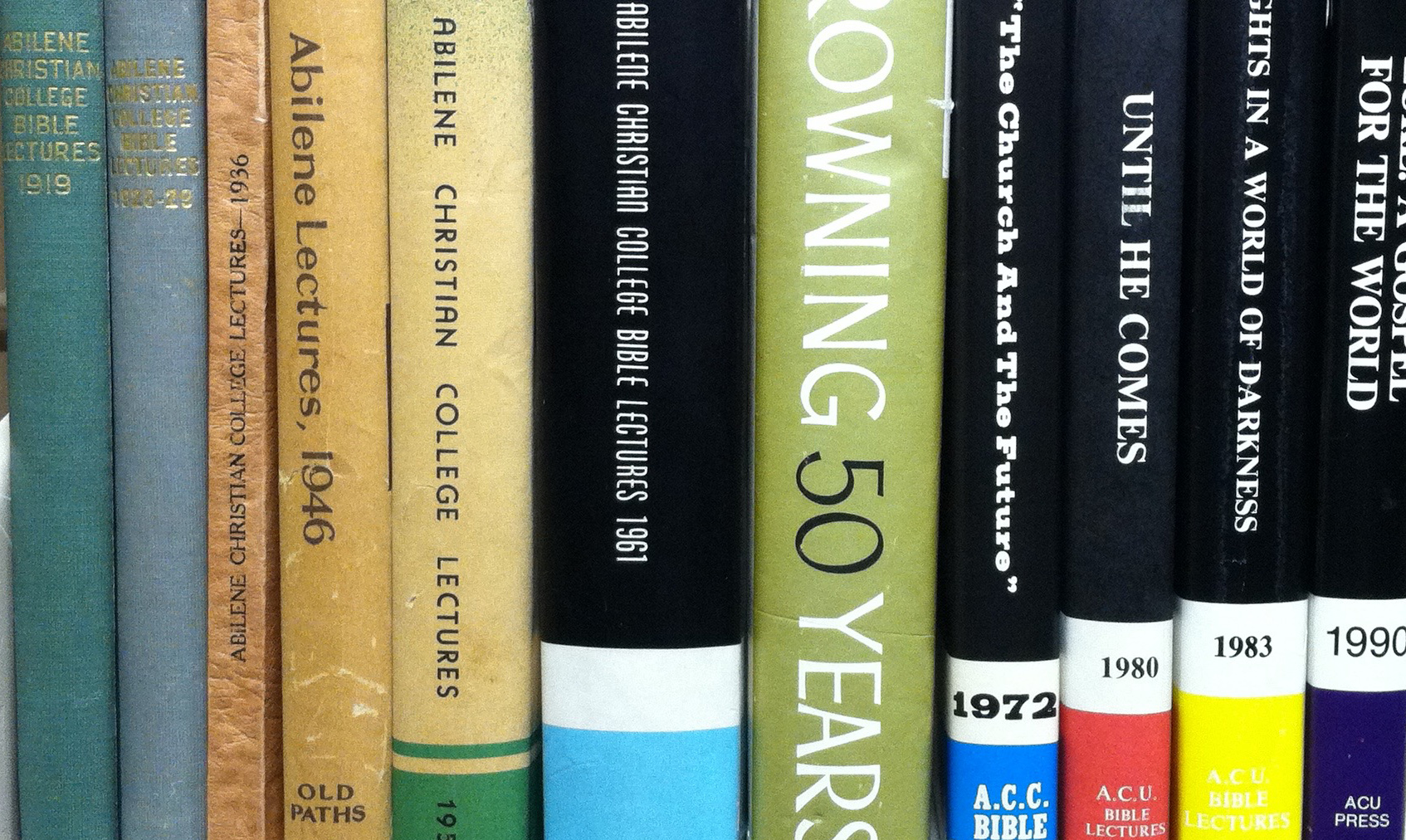 Abstract
"LUKE: A GOSPEL FOR THE WORLD"
Being the Abilene Christian University Annual Bible Lectures 1990
Published by ACU PRESS
1634 Campus Court Abilene, Texas 79601
Recommended Citation
ACU Press; Mankin, Jim; Doran, Adron; Pack, Frank; Hood, Kregg; Ash, Tony; Shank, Harold; Parsons, Doug; Norton, Howard; Atchley, Rick; Rigdon, Bob; Stephenson, Charles; Woods, Clyde; Warden, Duane; and Colvin, Gary, "1990: Abilene Christian College Bible Lectures - Full Text" (1990). Lectureship Books. 34.
https://digitalcommons.acu.edu/sumlec_man/34
Creative Commons License


This work is licensed under a Creative Commons Attribution 4.0 License.