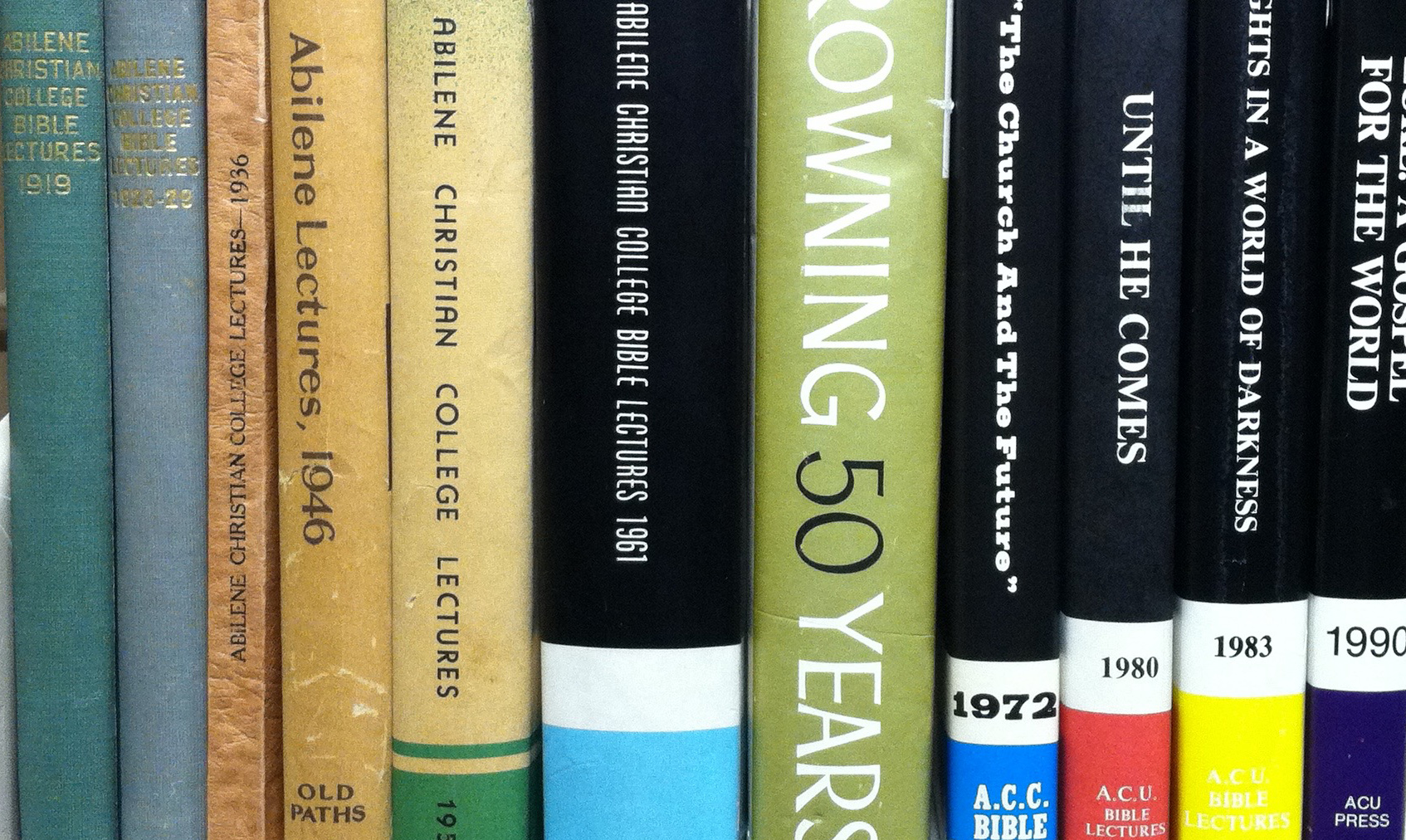 Abstract
"WHAT THE CHURCH NEEDS TO HEAR"
Being the Abilene Christian University Annual Bible Lectures 1985
Published by A-C-U PRESS
ACU Station Abilene, Texas 79699
Recommended Citation
ACU Press; Hodge, Charles; Jones, Jon E.; Foster, Thomas; Atchley, Rick; Mankin, Jim; Pitts, Carroll Jr.; Meador, Prentice A. Jr.; Kleppe, Don; Tarbet, David; Fair, Ian A.; Dye, Kenneth G.; Rose, Ron; Brecheen, Carl; and Black, Doris, "1985: Abilene Christian College Bible Lectures - Full Text" (1985). Lectureship Books. 38.
https://digitalcommons.acu.edu/sumlec_man/38
Creative Commons License


This work is licensed under a Creative Commons Attribution 4.0 License.