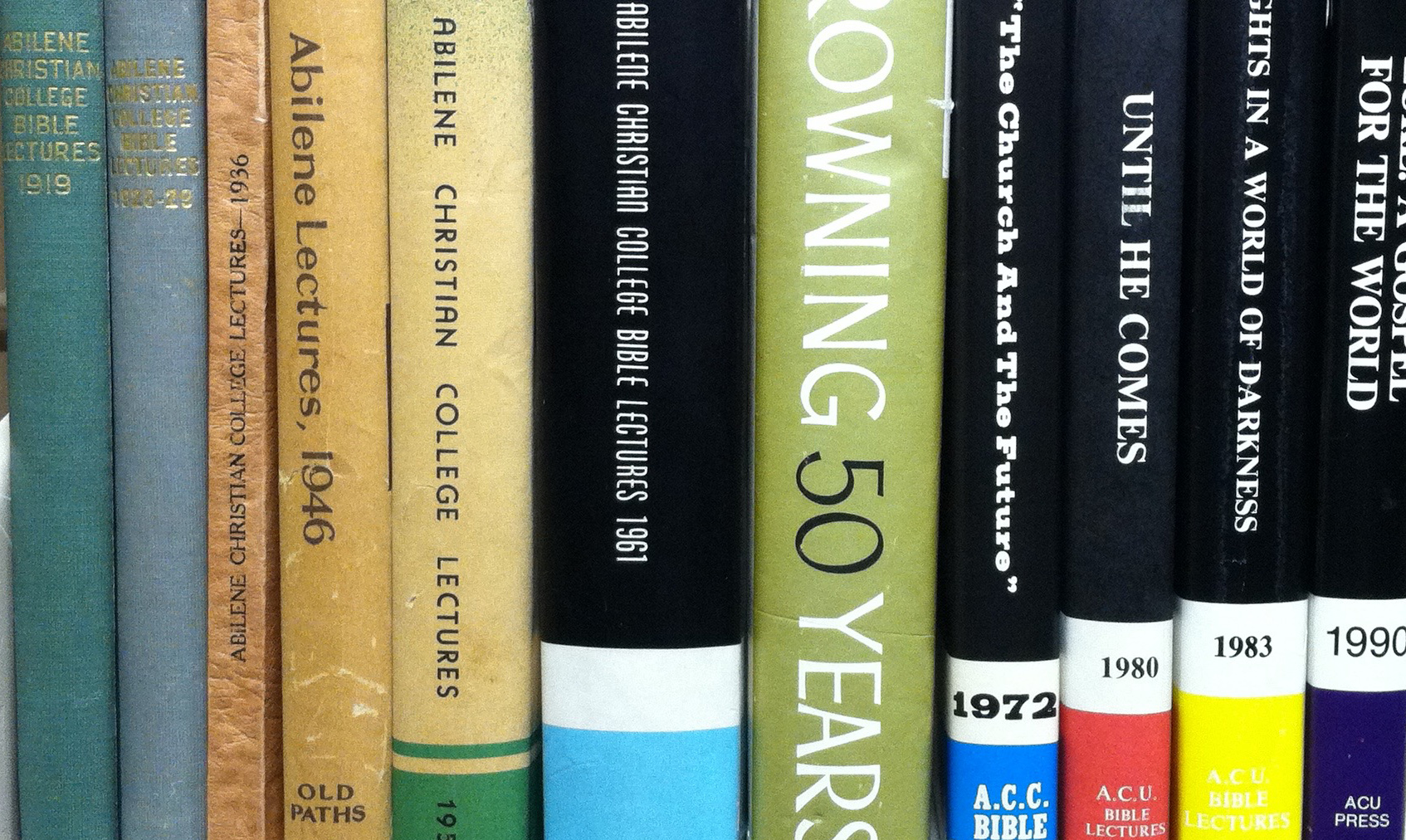 Title
1984: Abilene Christian College Bible Lectures - Full Text
Abstract
"CALLED TO BE SERVANTS"
Being the Abilene Christian University Annual Bible Lectures 1984
Published by Abilene Christian University Book Store
ACU Station Abilene, Texas 79699
Recommended Citation
Rushford, Jerry; Beam, Joe; Gipson, John D.; Marcear, Dick; Anderson, Lynn; McNeese, Art; Hazelip, Harold; Faulkner, Paul B.; Milholland, Tom; Money, Royce; Osburn, Carroll; McCoy, Jan; and Tate, Willard, "1984: Abilene Christian College Bible Lectures - Full Text" (1984). Lectureship Books. 39.
https://digitalcommons.acu.edu/sumlec_man/39
Creative Commons License


This work is licensed under a Creative Commons Attribution 4.0 License.