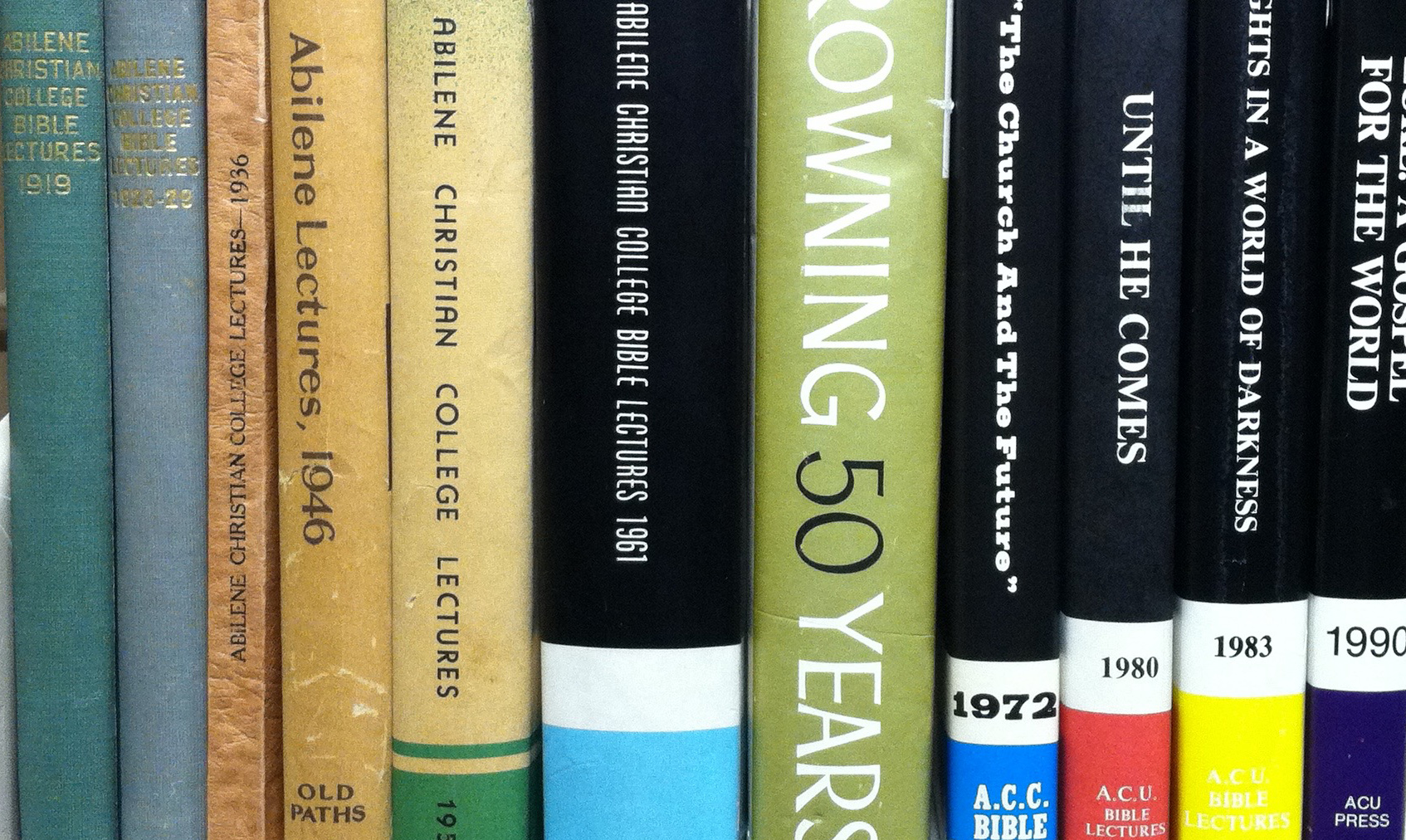 Abstract
"THE CHURCH AND THE FUTURE"
Being the Abilene Christian College Annual Bible Lectures 1972
Published by
ABILENE CHRISTIAN COLLEGE BOOK STORE
ACC Station Abilene, Texas 79601
Recommended Citation
Chalk, John Allen; Pectol, Richard W. Jr.; Gaumer, Tom; Hazelip, Harold; Reichel, Gottfried; Slate, C. Philip; Saunders, Landon; Faulkner, Paul; Banowsky, William S.; Lockhart, Jay; Beauchamp, Gary; Evans, Jack; Henninger, Lanny; Gainer, Homer O.; Polvado, Gene; Porter, Harvey; and Spann, Dan, "1972: Abilene Christian College Bible Lectures - Full Text" (1972). Lectureship Books. 49.
https://digitalcommons.acu.edu/sumlec_man/49
Creative Commons License


This work is licensed under a Creative Commons Attribution 4.0 License.