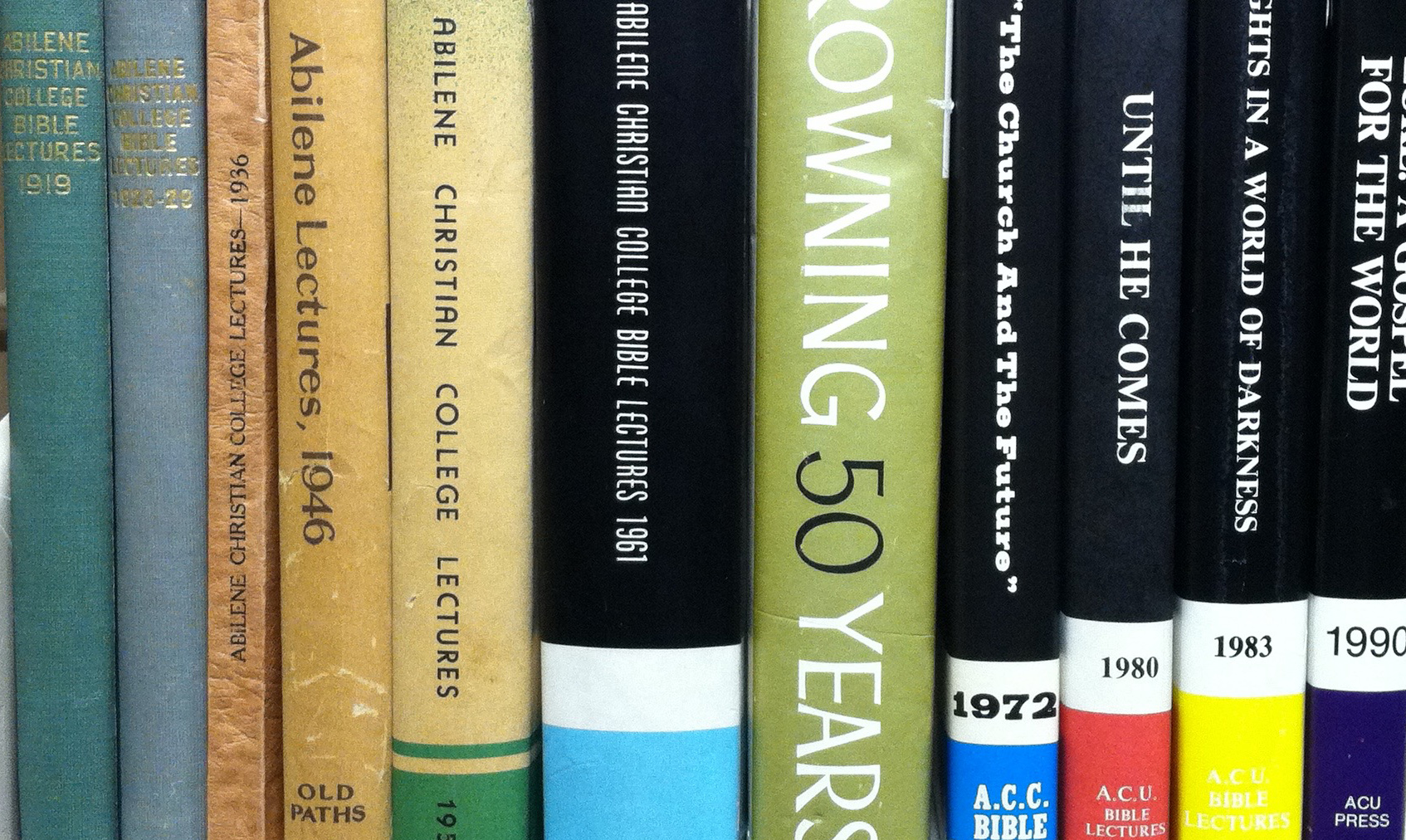 Abstract
"THE APOSTLES' DOCTRINE"
Being the Abilene Christian College Annual Bible Lectures 1970
Published by
ABILENE CHRISTIAN COLLEGE BOOK STORE
ACC Station Abilene, Texas 79601
Recommended Citation
Gooch, Wallace; Coker, Dan C.; Foutz, Humphrey; Lanier, Roy Sr.; Humble, B. J.; Evans, Jack; Monroy, Juan; Owen, Glenn; Barnett, Joe; Hairston, Andrew; Osborne, Roy Jr.; Meador, Prentice Jr.; Gipson, Norman; Hazelip, Harold; Ash, Anthony L.; LeFan, James; Osborne, Roy Jr.; Stevens, Clark; and Olbricht, Thomas H., "1970: Abilene Christian College Bible Lectures - Full Text" (1970). Lectureship Books. 51.
https://digitalcommons.acu.edu/sumlec_man/51
Creative Commons License


This work is licensed under a Creative Commons Attribution 4.0 License.