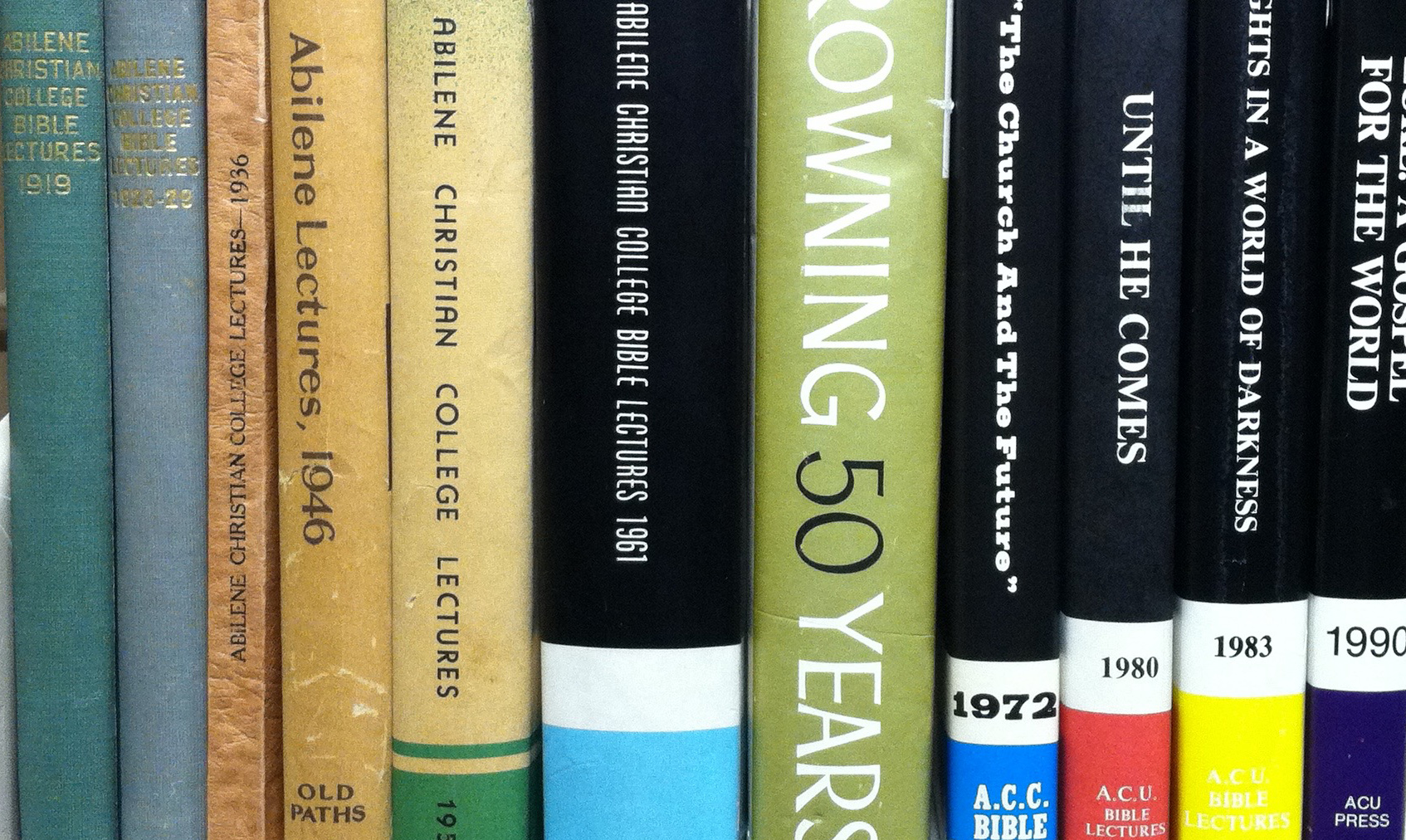 Abstract
INTRODUCTION
It has been the custom of Abilene Christian College for several years to hold an annual "Lectureship" the last week in February. This is a time of gathering of brethren from all over the state and adjoining states. It is a time of a great spiritual feast. It affords an opportunity for brethren to meet and talk over the work of the Lord. It also enables us to hear again great men of God whose voices have sounded the Word of the Lord in the days of the past in great meetings. In order that those who are not permitted to hear the lectures may enjoy them it has been the custom of Abilene Christian College to publish the lectures in a book at the end of each two years. We feel that these wonderful messages from some of the greatest minds of the church ought to be preserved that they may do good even after the lips of the speakers have become silent. It is with a prayer that great good may come that this volume of lectures of 1928 and 1929 is sent forth. We regret that some of the lectures could not be included in the book. Several of the brethren neglected to send in their manuscripts; some other manuscripts were destroyed by fire, and the brethren did not replace them. Most' of the lectures are in the book.
BATSELL BAXTER.
DELIVERED IN THE AUDITORIUM OF ABILENE CHRISTIAN COLLEGE ABILENE, TEXAS FEBRUARY 1928-1929
FIRM FOUNDATION PUBLISHING HOUSE 104-106-108 E. 9th Street Austin, Texas.
Recommended Citation
Ledlow, W. F.; McMillan, E. W.; Starnes, Warren E.; Sewell, Jesse P.; Alexander, Robert; Childress, James H.; Nelson, J. B.; Young, F. L.; Oliphant, W. L.; Norred, C. A.; Hines, J. L.; Shepherd, F. B.; Pullias, C. M.; and Calhoun, Hall L., "1928-29: Abilene Christian College Bible Lectures - Full Text" (1929). Lectureship Books. 6.
https://digitalcommons.acu.edu/sumlec_man/6
Creative Commons License


This work is licensed under a Creative Commons Attribution 4.0 License.