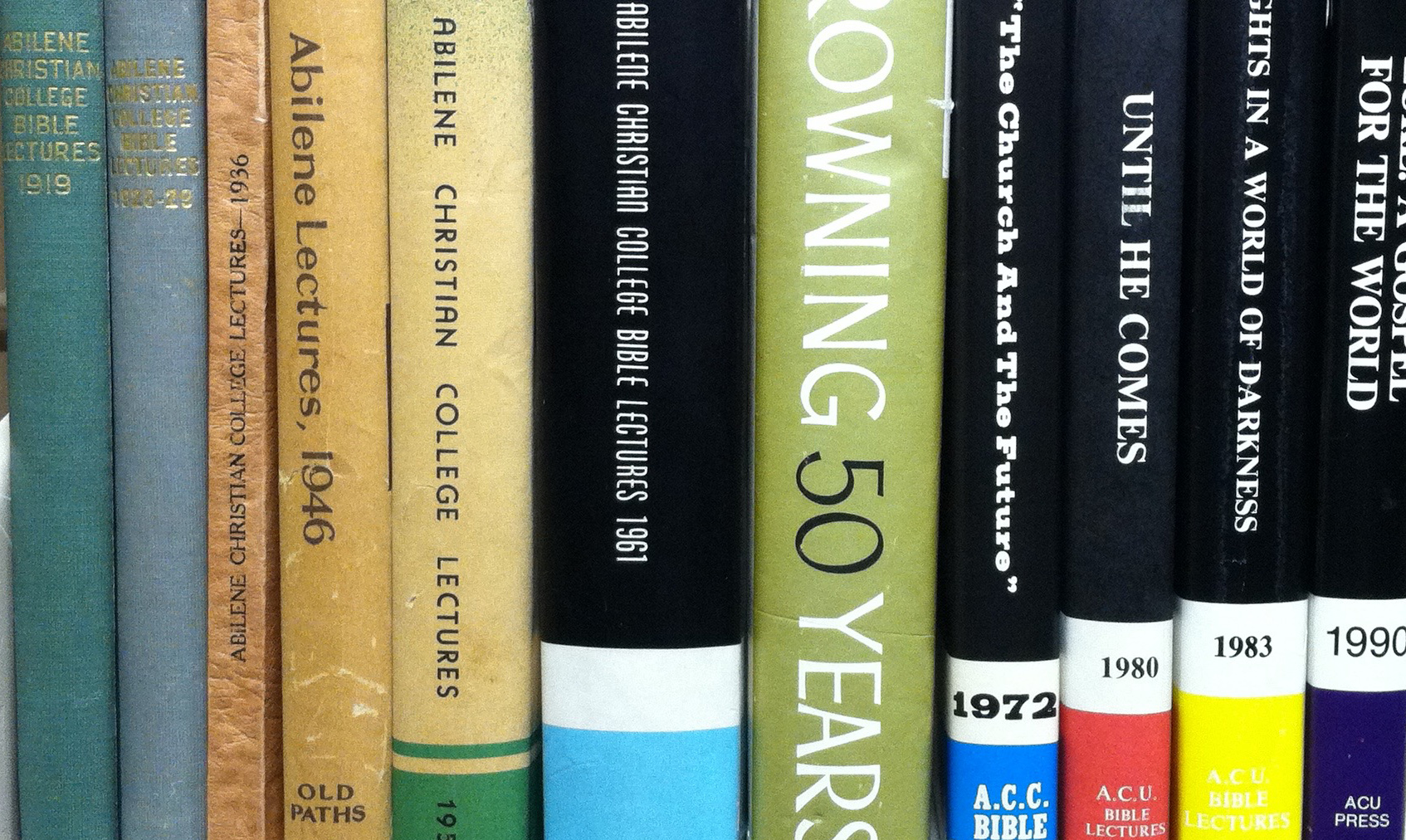 Abstract
PREFACE
The lectures in this volume were delivered in the auditorium of Abilene Christian College during the last week of February in 1924 and 1925. Not all of the lectures delivered during these two weeks are given here, some of those delivering lectures not having responded with their manuscripts. These are given to the public in the belief that the splendid sermons delivered here ought to be read by thousands of Christians who did not have the opportunity of hearing them. Many of those who heard them will desire to read them. May this contribution to the literature of Christian teaching from the minds of some of our best and most faithful laborers in the Master's vineyard be a continued blessing to all whose lives they touch.
BATSELL BAXTER.
__________________
PUBLISHER'S ANNOUNCEMENT
This volume of Abilene Christian College Lectures is the fourth and comprises the lectures for February 1924 and 1925. The lectures for 1919 were published in one volume, 1920 and 1921 were combined in one volume, as were also the lectures for 1922 and 1923. By putting the lectures for two years in one volume, the reader is saved the expense of an additional book in order to receive the full benefit of these lectures. That these discourses are of great value is recognized by thousands who have heard them orally or have read them on the printed page. Such carefully prepared addresses really and truly merit a permanent place in the literature of the brotherhood of the churches of Christ. They are filled with expositions and analyses of much benefit to younger brethren who are entering upon lines of public service for the church, and they contain instruction on the word of God that is of much value to those out of the church as well as those in the church. The four books comprising the Abilene Christian College Lectures will make a most valuable addition to all libraries. We are at this time, January, 1926, in position to furnish complete sets or any volume to complete any broken set that any of our readers may have. When our present supply is gone, the books will probably not
be reprinted as no plates have been made, and the books will be scarce. The messages of hope and love contained in this volume will find their place into the homes of many thousands, and it is to be ardently hoped that they will be read attentively and that they may contribute much to the extension of the power and kingdom of our Lord and Savior Jesus Christ.
G. II. P. SHOWALTER.
Austin, Texas, January 1, 1926.
Recommended Citation
Baxter, Batsell; Skaggs, W. P.; Templeton, S. E.; Nichols, Elmer Lee; Taylor, John C.; Davis, W. M.; Black, W. D.; Walker, A. E.; Cuthbertson, M. C.; Kenley, R. O.; White, Wilbur H.; McMillan, E. W.; and Hinds, John T., "1924-25: Abilene Christian College Bible Lectures - Full Text" (1926). Lectureship Books. 7.
https://digitalcommons.acu.edu/sumlec_man/7
Creative Commons License


This work is licensed under a Creative Commons Attribution 4.0 License.