Preview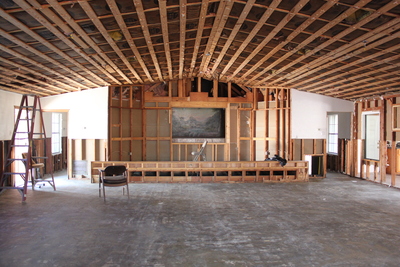 Contributor
Samuel L. Britten, Port Aransas, TX | Sept 11, 2017
Church
Port Aransas Church of Christ
Description
Port Aransas, Texas, was the first to feel the fury of Hurricane Harvey. On Sept. 11th, 2017, the Port Aransas Church of Christ truly became a visible church project as crews from the Church of Christ Disaster Response Team finished gutting the building. Bibles, pews, song books, teaching supplies, and drywall... everything had to be removed and hauled off. Only the mural behind the baptistry survived.
Creative Commons License


This work is licensed under a Creative Commons Attribution-Noncommercial-No Derivative Works 4.0 License.