Title
Preview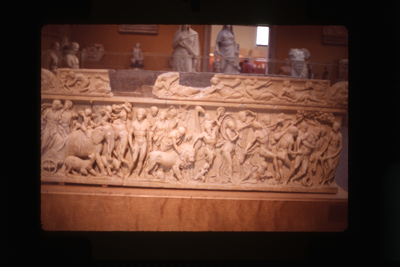 Description
Sarcophagus - 215-225 A.D. Triumphal procession of Dionysus. Boston Mus. of Fine Arts. " Marcius Vibius Aquilaus Jr. made it for Marcus Vibius Liberalis, the son of Marcus, the Praetor, his tutor "or" who brought him up."
Creative Commons License


This work is licensed under a Creative Commons Attribution-Share Alike 4.0 License.