Title
Preview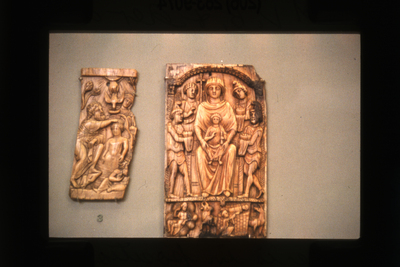 Description
Byz. ivory - 6 cent - adoration of magi plus angel to make flour. at bottom artist has Salome from Protevany of James who [Reverse] doubted. V.B. her - arm withered. She come for healing. She is in position of midwife. British Mus.
Creative Commons License


This work is licensed under a Creative Commons Attribution-Share Alike 4.0 License.