Preview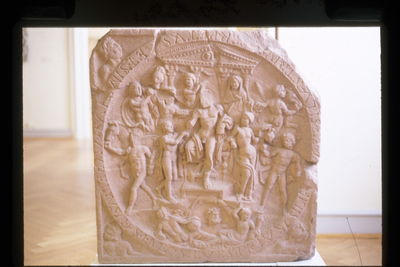 Description
Double sided cult picture from a Mithraeum, Dieburg 2 cent A.D. Phathon requests chariot from sol. mainz Mus.- Germany. Formerly it could be turned on a vertical axis. XII.27.26 (over) [Reverse side] or: Zeus/Ahura Mazda delegate auth. to cloaked Mithra [????]. 4 women = seasons? 4 winds on corners. Bottom - ocean + fruitful earth.
Creative Commons License


This work is licensed under a Creative Commons Attribution-Share Alike 4.0 License.