Title
Preview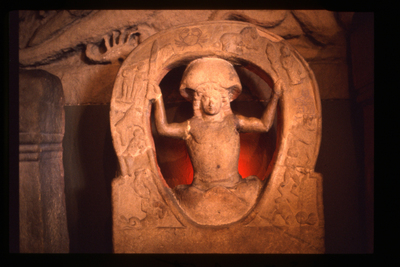 Description
Birth of Mithras from egg, symbol of Eternal Time. bears sword and torch. 12 signs of the zodiac. Mus of Antiquities. Uni. of newcastle, England. over [Reverse side] From Housesteads. Broken half of cosmic egg. He is creator who breaks egg + mediator between opposites.
Creative Commons License


This work is licensed under a Creative Commons Attribution-Share Alike 4.0 License.