Title
Preview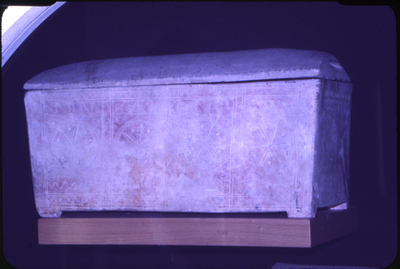 Description
Ossuary. Inscription in Gr. on one end, Bones of the family of Nikanor the Alexandrian who made the gates." In Aramiac, "Niganor Aleksa." He is known from Josephus + Talmud. Presented pair of bronze gates to VIII.26.3 [Reverse] Herod's temple set up on E. side of Court of Women. British Mus.
Creative Commons License


This work is licensed under a Creative Commons Attribution-Share Alike 4.0 License.