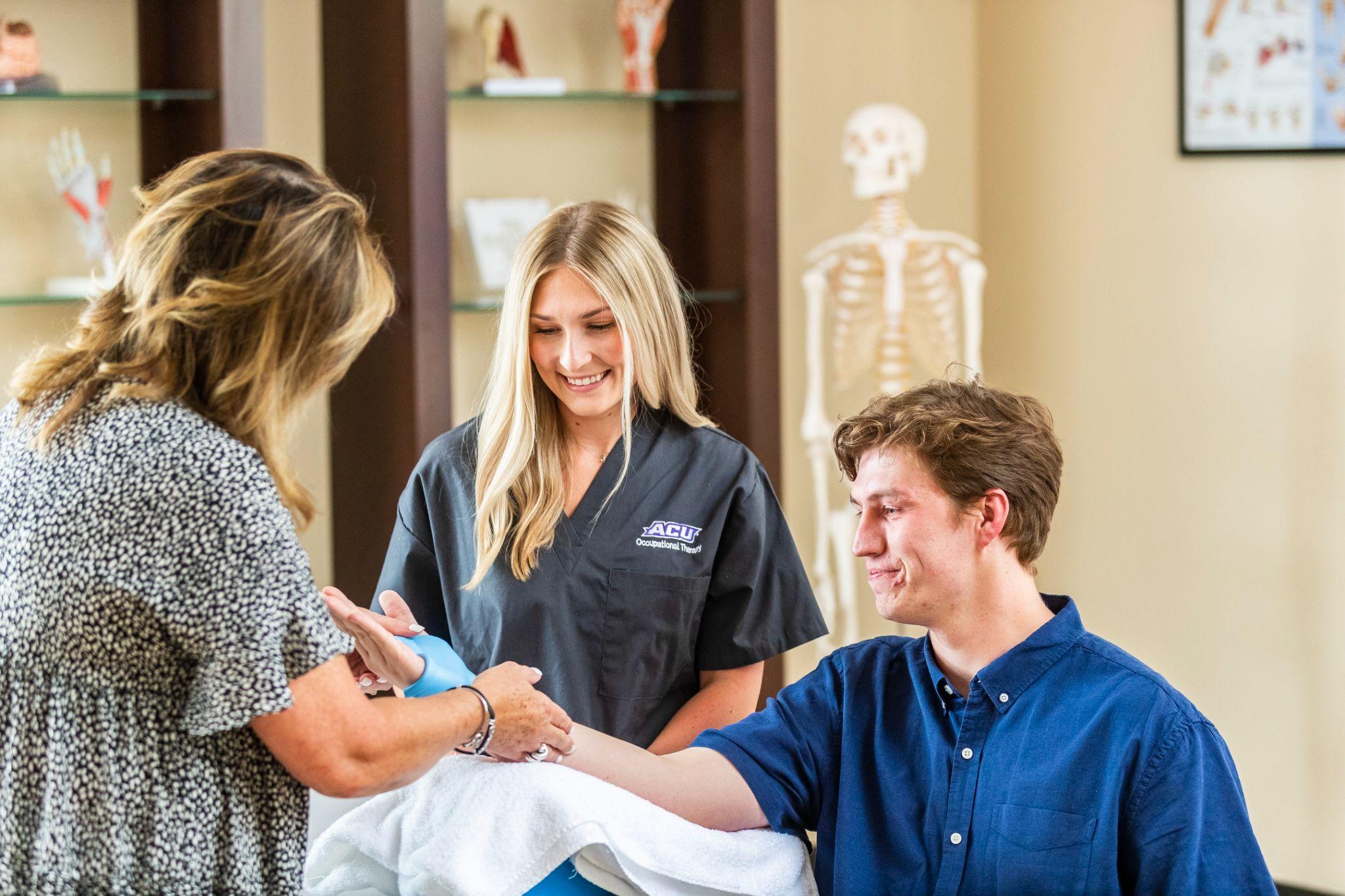 Director of Doctor of Occupational Therapy Program: Dr. Kari Williams
Doctoral Capstone Coordinator: Dr. Leslye Molamphy
Doctoral occupational therapy (OTD) students have completed a highly competitive, rigorous program including 24 weeks of full-time experience in occupational therapy settings. They seek to significantly contribute to the mission of your organization or program in their final requirement to complete a full-time, 14 week capstone project and experience developing in-depth skills in one of the areas of specialization below.
The following areas highlight ways, although not all-inclusive, that an OTD student can have an impact with your organization or program.
CLINICAL PRACTICE SKILLS
A doctoral capstone experience (DCE) that involves identification of a site or setting where more advanced (or a narrower focus of) occupational therapy interventions are utilized.
RESEARCH SKILLS
A capstone focus area in research is an experience that involves participating, collaborating and learning from recognized individuals who are actively engaged in projects that include research design and planning, data collection, analyzing and affecting evidence-based practice, and disseminating results.
ADMINISTRATION
A capstone student who chooses an administration focus area is responsible for developing in-depth knowledge and skills in systems of practice, administrative, or management function in traditional or role-emerging sites.
LEADERSHIP
A capstone focus area of leadership can involve working and collaborating with recognized individuals who are involved in exercising influence and representing different areas of profession regionally, nationally, and internationally.
PROGRAM DEVELOPMENT
Program development refers to the systematic process of identifying the needs of a group of individuals, community, or organization and designing evidence-based programs to meet the needs that have been identified.
ADVOCACY
A focus area in advocacy could include working and collaborating with recognized individuals that are engaged at the federal and state legislative levels regarding issues that affect our practice (such as reimbursement and scope of practice guidelines).
EDUCATION
A focus area in education would explore the role of the occupational therapist as educator, which could include various communities of learners such as clients, staff, and students in community, clinical and classroom settings.
Browse the Occupational Therapy Doctoral Capstone Project Collections: