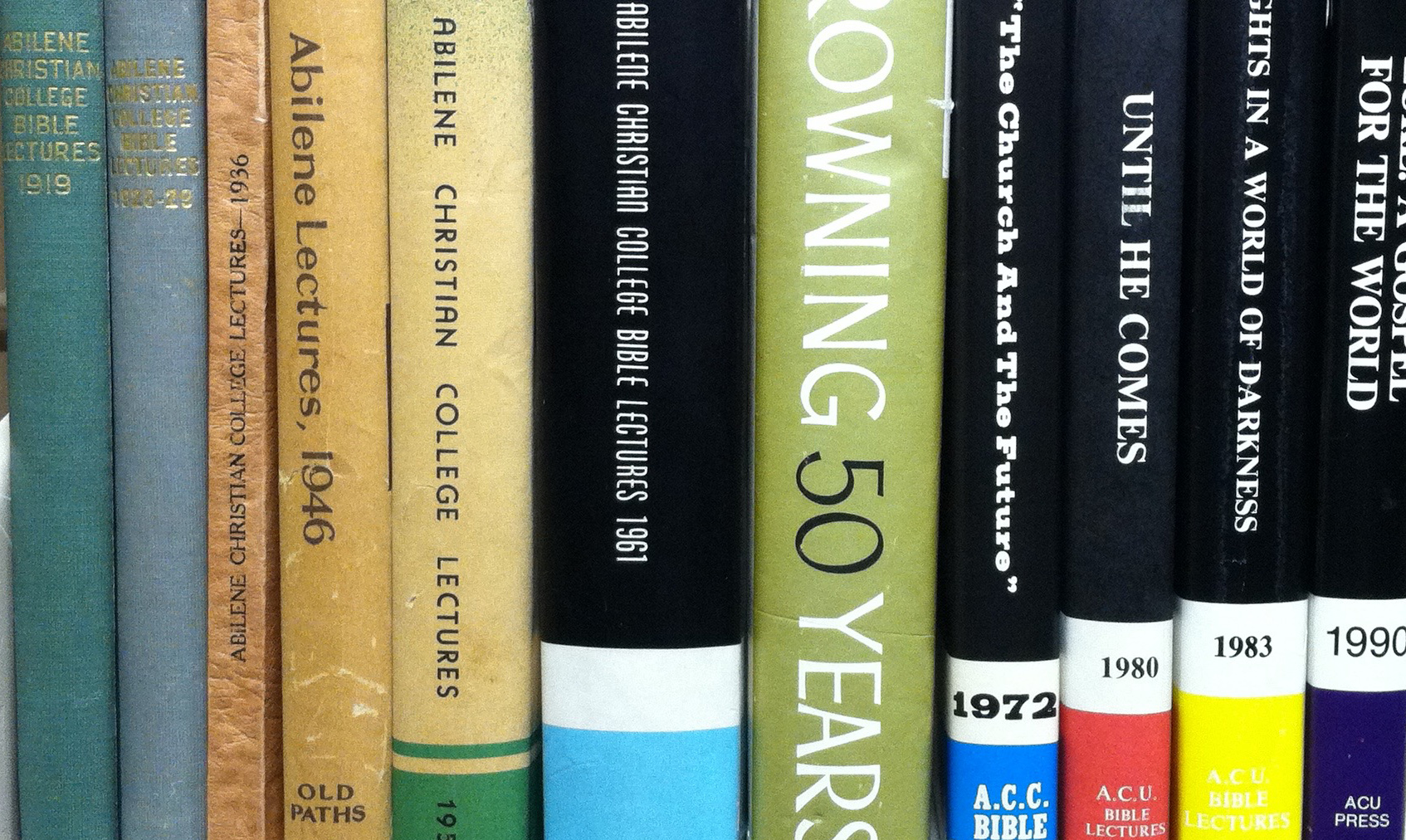 Abstract
Delivered in the Auditorium of Abilene Christian College,
February, 1953
ABILENE, TEXAS
PRICE: $3.00
firm foundation publishing house
Box 77 Austin 01, Texas
Recommended Citation
Wallace, Glenn L.; Jones, Robert C.; Mitchell, Carl; Kercheville, Mack; Ortiz, Gabrield; O'Neal, L. E.; McPheo, Charles G.; Rogers, Clifton; Mullens, Leonard; Wallace, Paul L.; Gray, Leonard M.; Fox, Logan J.; Owens, Delmar; Reichel, Gottfried; Willeford, James D.; Spain, Carl; Collins, Willard; Hall, Maurice C.; Guild, Claude A.; Ferguson, Everett; Malone, Avon; Earnhart, Paul; Reagan, Wesley; and Kharlukhi, Preston, "1953: Abilene Christian College Bible Lectures - Full Text" (1953). Lectureship Books. 11.
https://digitalcommons.acu.edu/sumlec_man/11
Creative Commons License


This work is licensed under a Creative Commons Attribution 4.0 License.