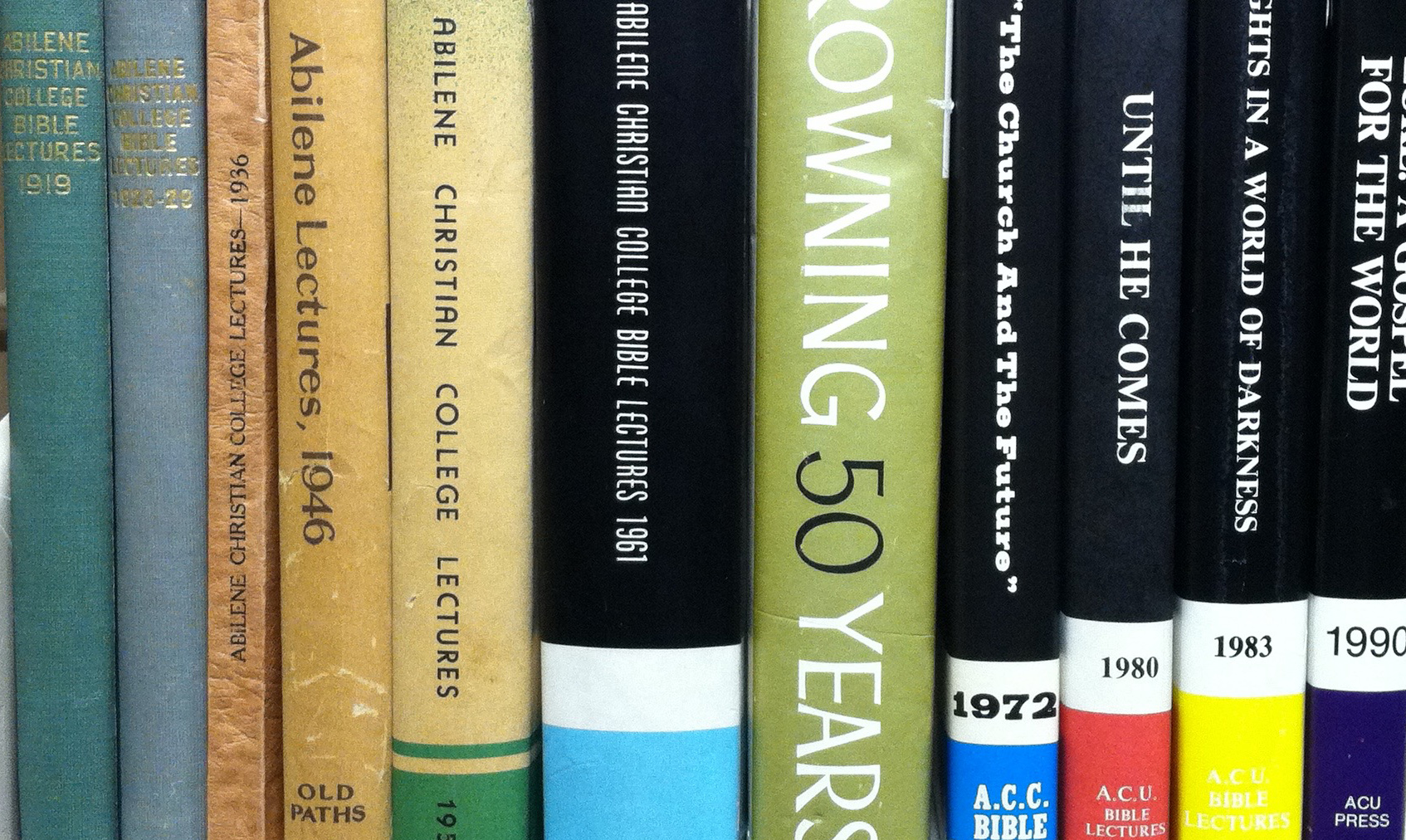 Abstract
Introduction
We offer with interest and pleasure another volume of a great series of discourses delivered at Abilene Christian College. The following were given in February, 1950. The first of these Lectureships was held in the year 1919, and was published by the Firm Foundation Publishing House in book form. With little exception they have appeared each year since that time. The printing was done by others a few times. Those who are fortunate enough to have a complete set of these fine gospel sermons are possessed of a treasure in religious literature. Only a few of the later years can now be supplied. The rest are numbered among the "rare books" and we frequently have calls for them, but of course cannot supply them. Any reader having a copy for sale is requested to write the office of the Firm Foundation at Austin, Texas. The "Lectureship" of Abilene Christian College has become a great annual affair to the churches of Christ; thousands are in attendance, many of them coming from Canada and other countries besides all over the United States. This annual "mass meeting" must not be understood to be a "Convention" of the churches of Christ. We have no such conventions and do not endorse them. The Lectureship is simply a feature in the work of Abilene Christian College, a series of gospel sermons to which friends and patrons of the school and others are invited. It is our hope that the contents of this book may enrich the life, and strengthen the faith of the reader.
G. H. F. SHOWALTER
Austin, Texas August 20, 1950
Recommended Citation
Wallace, Glenn A.; Thomas, J. D.; McMillan, E. W.; Webb, L. D.; Pack, Frank; Alten, Dieter; Wood, Jimmy; Young, John G.; Keeble, Marshall; Goodpasture, B. C.; Lewis, LeMoine G.; Channing, Leonard; and McGaughey, C. E., "1950: Abilene Christian College Bible Lectures - Full Text" (1950). Lectureship Books. 14.
https://digitalcommons.acu.edu/sumlec_man/14
Creative Commons License


This work is licensed under a Creative Commons Attribution 4.0 License.