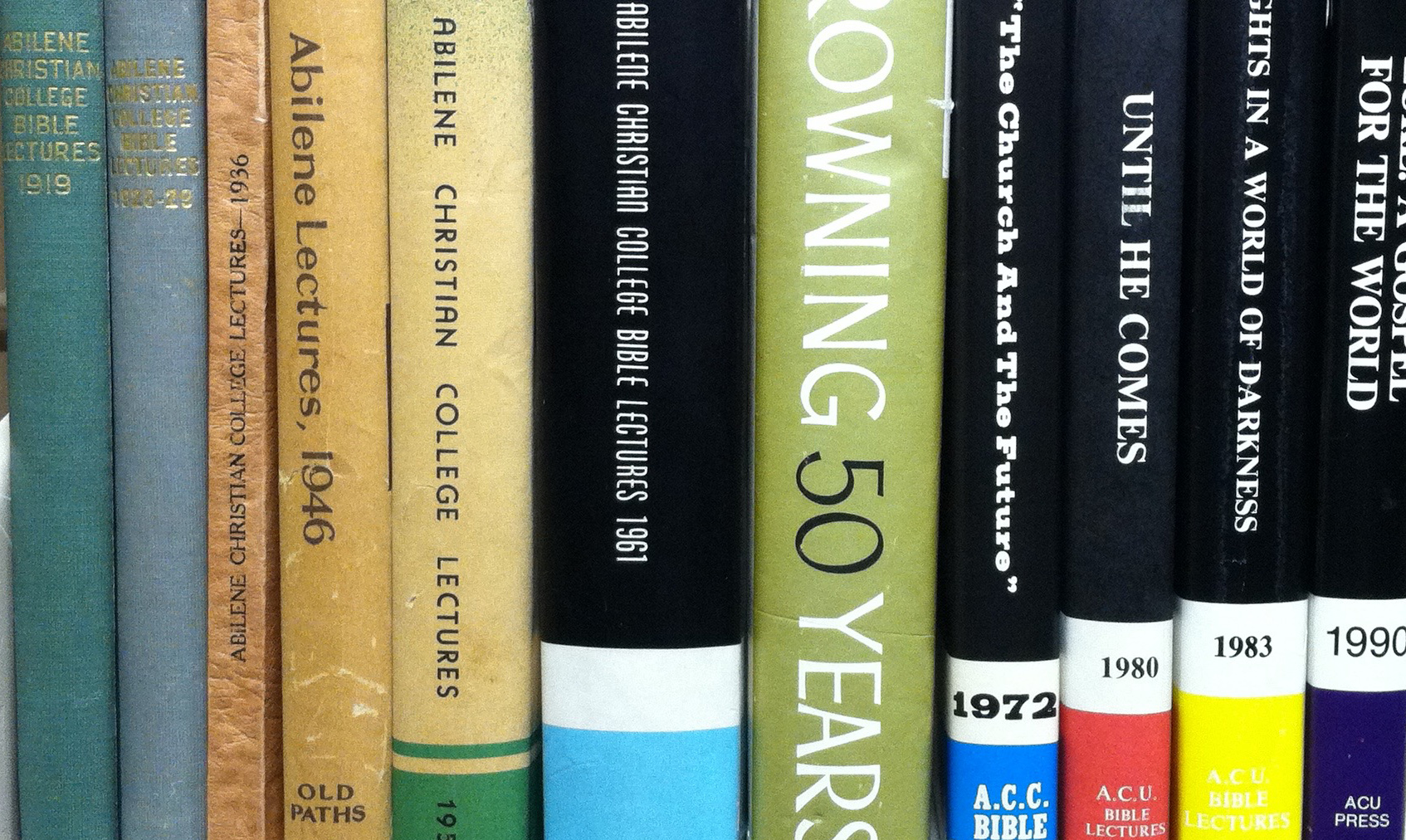 Abstract
"THE BIBLE TODAY"
Being the Abilene Christian College Annual Bible Lectures 1966
Price: $3.95
Published by
ABILENE CHRISTIAN COLLEGE STUDENTS EXCHANGE
ACC Station Abilene, Texas
Recommended Citation
Chester, Ray F.; Pack, Frank; Olbricht, Tom; Hazelip, Harold; Felix, Charles; Rockey, Edward H.; Ash, Tony; Oglesby, Robert; Smith, Bob D.; McCord, Hugo; Couch, Eddie; Dailey, Clarence; Friend, Fred; Ganus, Clifton L. Jr.; Evans, Dwain; Carrell, Bill; Nowak, Hans V.; Howard, Alton; Reagan, Wesley; Lightfoot, Neil; Kelcy, Raymond; Roberts, J. W.; Humble, Bill; and Woods, Clyde, "1966: Abilene Christian College Bible Lectures - Full Text" (1966). Lectureship Books. 30.
https://digitalcommons.acu.edu/sumlec_man/30
Creative Commons License


This work is licensed under a Creative Commons Attribution 4.0 License.