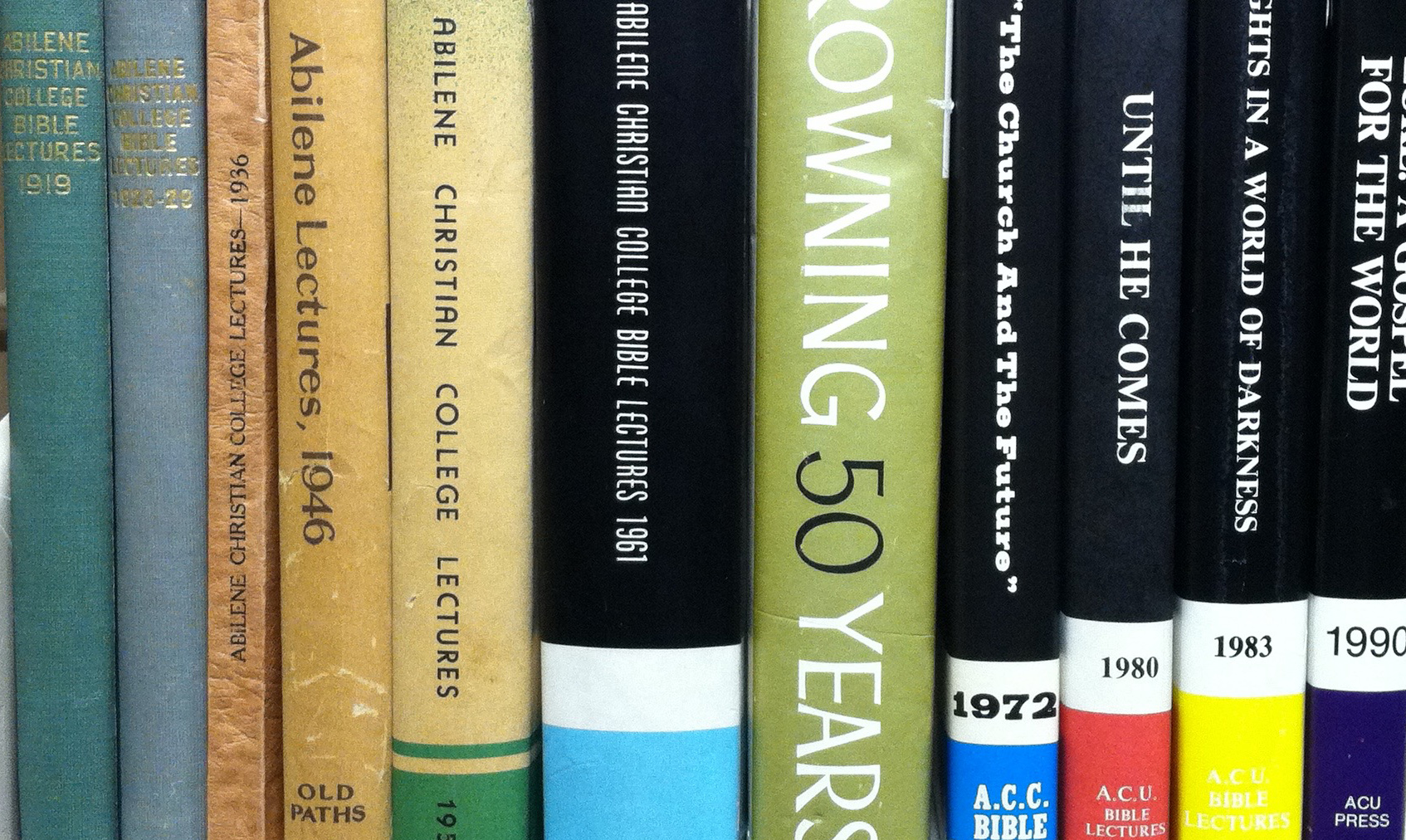 Abstract
"PRAISING GOD: THEMES FROM THE PSALMS"
Being the Abilene Christian University Annual Bible Lectures 1991
Published by ACU PRESS
1648 Campus Court Abilene, Texas 79601
Recommended Citation
ACU Press; Rivas, Humberto; Long, Bill; Resner, Andre; White, Edwin F.; Neller, Ken V.; Jackson, David; Willis, John T.; York, John; Meador, Prentice Jr.; Tate, Willard; and Woodroof, Jim, "1991: Abilene Christian College Bible Lectures - Full Text" (1991). Lectureship Books. 33.
https://digitalcommons.acu.edu/sumlec_man/33
Creative Commons License


This work is licensed under a Creative Commons Attribution 4.0 License.