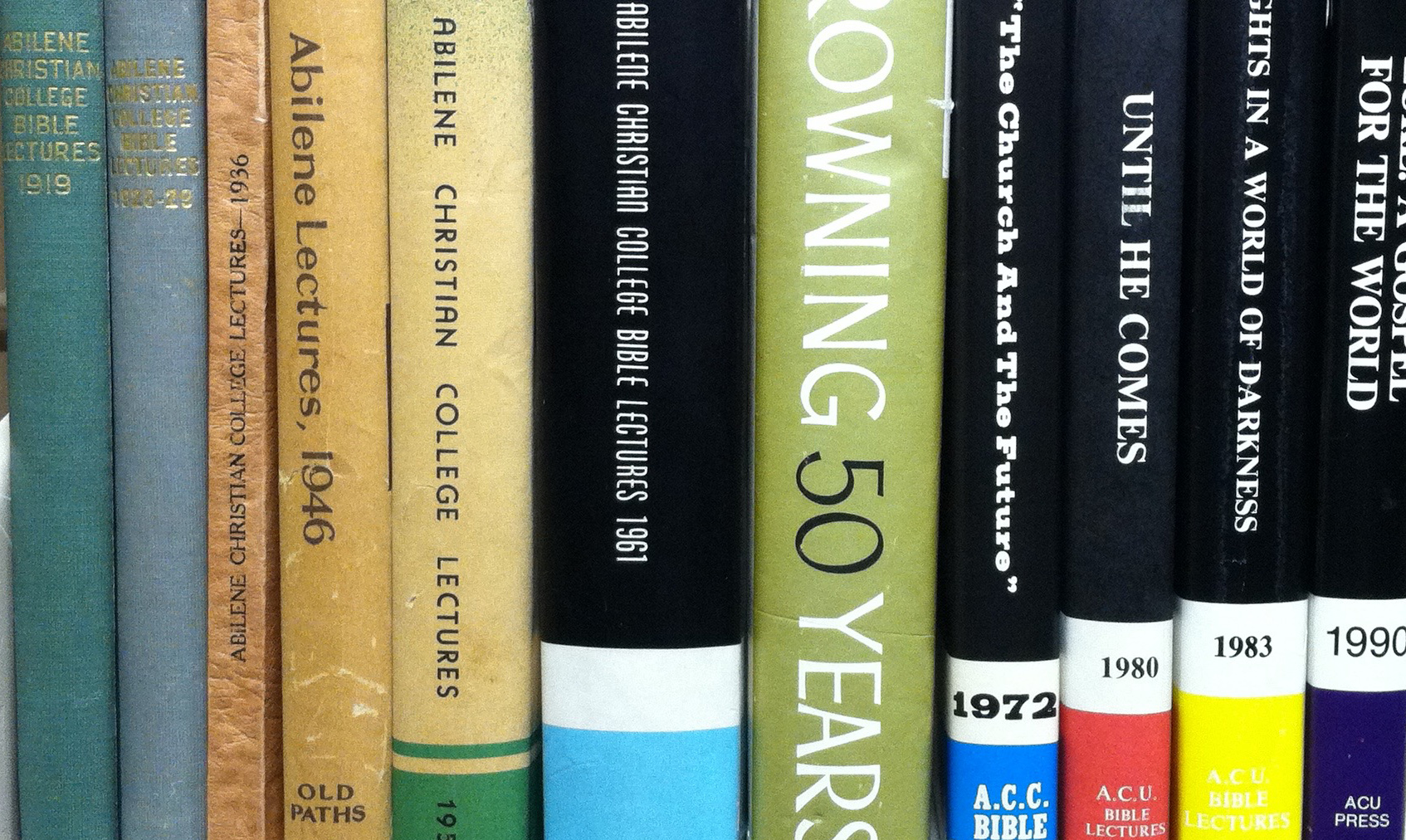 Abstract
"CHRIST AND CULTURE: The Problem of Secularism"
Being the Abilene Christian University Annual Bible Lectures 1989
Published by ACU PRESS
1634 Campus Court Abilene, Texas 79601
Recommended Citation
ACU Press; Teague, William J.; Durham, Ken R.; Shelly, Rubel; Hazelip, Harold; Faulkner, Paul B.; Evans, Jack; Kilpatrick, Wayne; Saunders, Landon B.; Cope, Michael; Mayeux, Randy; Black, Allen; Lightfoot, Neil R.; and South, Tommy, "1989: Abilene Christian College Bible Lectures - Full Text" (1989). Lectureship Books. 35.
https://digitalcommons.acu.edu/sumlec_man/35
Creative Commons License


This work is licensed under a Creative Commons Attribution 4.0 License.