Title
Preview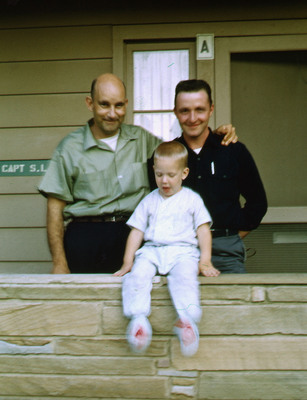 Contributor
Carolyn M. Dalton, Honolulu Church of Christ | Oct. 3, 2019
Date Contributed
10-3-2019
Church
Honolulu Church of Christ
Description
When my husband and I were stationed with the Army at Fort Sill, Oklahoma, we had two young children. We couldn't keep them up to take to church on Wednesday night, so we decided to have a Bible study in our home. We got out the word and invited the troops – the Enlisted men on Post – because a lot them didn't have cars and it was a big Army Post. As we had done previously at Fort Belvoir, Virginia, we had six or seven GIs who started showing up at our quarters on Wednesday nights for Bible study. That was in the mid-60s.
Years later in about 1995 we were back in Honolulu for three years, working with the Pearl Harbor congregation. Every now and then we'd go to the downtown Honolulu congregation on Sundays just to visit, but the minister was always back on the mainland or visiting someplace else so we never heard him.
The Wednesday night before we left to come back to the mainland Danny Cline walked into the church. We didn't even recognize him at first, but he walked up to us after the service and said, "Sam and Carolyn Britten!" And he told us the story that when he married his wife Polly, he told her "Wherever we go, we are always going to invite in the young unmarried people, because an Officer and his wife at Fort Sill did it for me as a young man. It's always a nice thing to do for the singles so that they can get to know each other and have some companionship –have some fellowship."
Creative Commons License


This work is licensed under a Creative Commons Attribution-Noncommercial-No Derivative Works 4.0 License.