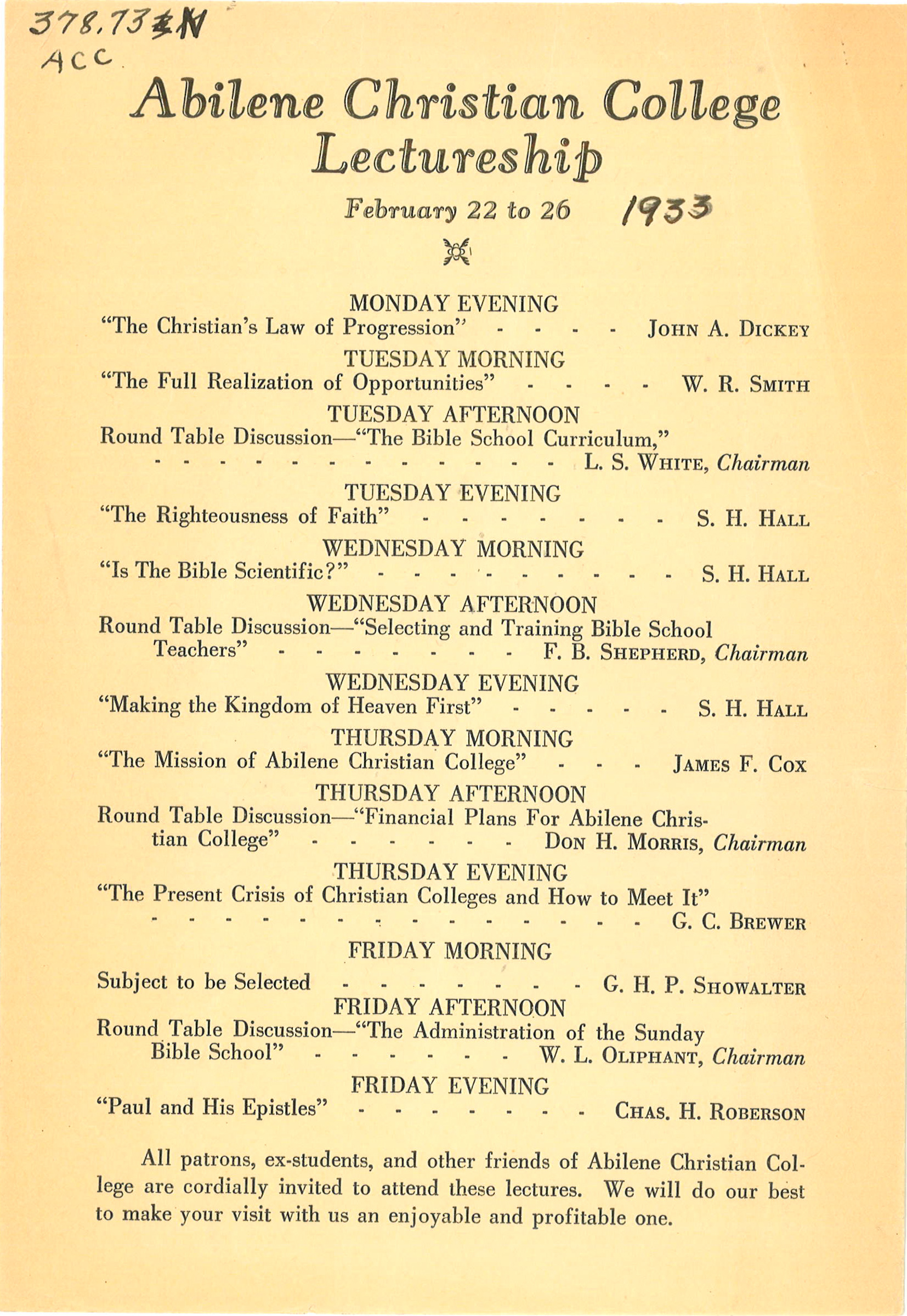 Abstract
Enjoy these outstanding speakers with special thanks to the College of Biblical Studies, the Honors College, the Adams Center for Teaching and Learning, Students' Association, and the Deparment of Language and Literature.
Barbara Brown Taylor is the Butman Professor of Religion at Piedmont College in rural northeast Georgia . An Episcopal priest since 1984, she is the author of 12 books, mostly on the preaching life, including The New York Times best-seller An Altar in the World, acclaimed and award-winning Leaving Church, and most recently, Learning to Walk in the Dark. She earned a Bachelor of Arts degree in religion from Emory University, a Master of Divinity degree from Yale University and has received several honorary doctorates. She and her husband live on a farm in the foothills of the Appalachians.
Stanley Hauerwas is professor emeritus of divinity and law at Duke University, where he has taught in the Duke Divinity School since 1984. A native of West Texas, he earned a degree from Southwestern University, four graduate degrees - including a Ph.D. - from Yale University. Hauerwas taught at the University of Notre Dame from 1970-84. He was named "America's Best Theologian " by Time magazine in 2001 and his 25 books include A Community of Character, The Peaceable Kingdom, Resident Aliens, and Hannah's Child: A Theologian's Memoir. For 40 years, Hauerwas has been considered a leading voice on the importanc e of lived theology, of character and virtues, of narrative, and of the church's role in Christian formation and moral reflection.
Andrea Palpant Dilley is an author published in Christianity Today, Beliefnet, Her.meneut ics, Huffington Post, CNN Belief Blog, and Faith and Leadership, a journal of the Duke University Divinity School. As a documentary producer , her work has aired nationally on American Public Television. Dilley has written Jesus Girls: True Tales of Growing Up Female and Evangelical and Talking Taboo: American Christian Women Get Frank About Faith. Her memoir, Faith and Other Flat Tires: Searchingfor God on the Rough Road of Doubt describes her childhood in Kenya as the daughter of Quaker medical missionaries. She lives in Austin, Texas, with her husband and their three children.
Recommended Citation
Abilene Christian University, "2014 - Earthed: Discovering Our Origin in God" (2014). Lectureship and Summit Programs. 1.
https://digitalcommons.acu.edu/sumlec_prog/1
Creative Commons License


This work is licensed under a Creative Commons Attribution 4.0 License.